Jeep's annual Moab Safari event brings the most die-hard enthusiasts of the brand to the Moab desert every Easter.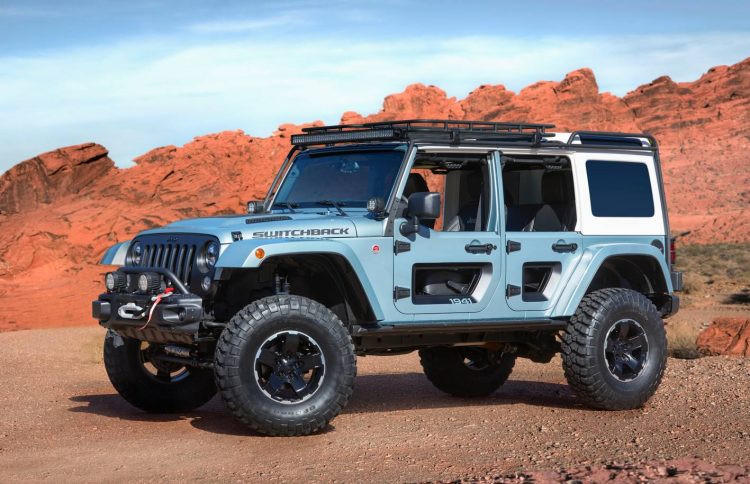 The carmaker never disappoints, each year bringing some awe-inspiring concepts for all fans to drool over and this year is no exception. Here's what was rolled out.
The Jeep Grand One is a modernised version of the original 1993 Grand Cherokee. It has been treated to a 2-inch suspension lift, modified flares for more clearance, 18-inch rims wrapped in 33-inch off-road tyres, and a sweet blue colour.
The Safari concept, meanwhile, brings a bit of eccentricity to the fore, with some potential clues about the 2018 Wrangler due to be unveiled before the end of the year. It has cool features such as transparent doors and a built-in air-compressor on the front fender.
Jeep Quicksand is a three-door chopped rod, with a tank on the front and a 392 HEMI Crate motor. Finished all in black with eight trumpets sticking out of the bonnet, it is sure to appeal to hotrodders and offroaders alike.
The Trailpass is a decked out version of the new Compass, with 1.5-inches of extra ground clearance, 18-inch rims, unique two-tone paint job, and a Thule roof accessory basket.
Switchback is a Wrangler with heavy duty Dana 44 axles, four-inches of extra ride height and a front bullbar with spotlights, while CJ66 is a 1966 CJ Jeep with a 345 Crate HEMI.
Check them all out below and tell us which is your favourite in the comments.