Toyota is already planning a number of concepts for the upcoming Tokyo motor show, and has now it has revealed a few more will make their debut at the event; the Concept-i, Concept-i RIDE and the Concept-i WALK.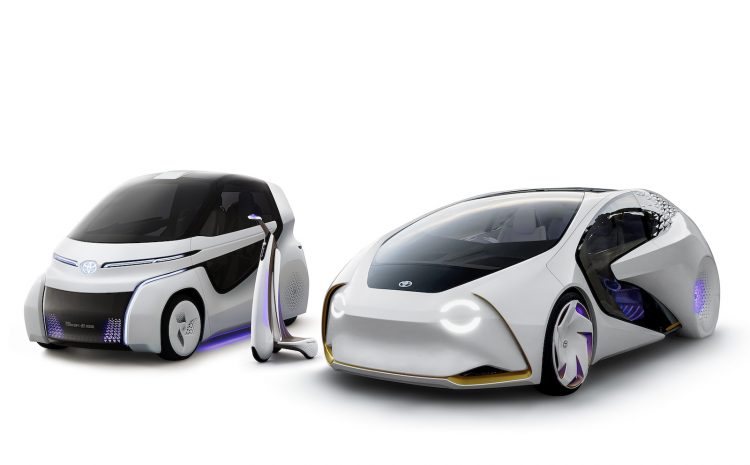 These three will showcase Toyota's vision of future mobility, whereby cars and humans work together to deliver the "freedom and pleasure of mobility to as many people" as possible. All three are powered by an advanced electric powertrain.
Starting with the Concept-i, this was originally revealed at the Consumer Electronics Show in January. It 's designed as a future four-seater which is able to read the driver's emotion and level of alertness through advanced technologies that are able to translate expressions, actions and tone of voice.
Sounds like science fiction? Toyota is planning to conduct real-world road tests with some of the technology drawn from the concept by around 2020. A level of inspiration is expected to be drawn from the concept as Toyota develops its future models.
The Concept-i RIDE is a gull-wing-door city car which is capable of loading and unloading a wheelchair by itself. An electric seat slides to the entrance for an easy transfer in and out of the car. It's then driven via a joystick, with an accelerator and brake pedal for pure ease of use.
Lastly, the Concept-i WALK is more of a pedestrian scooter style unit with three wheels, and a variable wheelbase. It also features advanced artificial intelligence technology capable of reading the road ahead and sensing danger, like a full-size car. It can then warn the driver if there is danger ahead and even employ avoidance measures.
All three will be on display at the big event in Tokyo from October 25, joining the Toyota GR HC Sport and the Tj Cruiser concepts previewed earlier.