Toyota Australia has confirmed it will launch five new hybrid vehicles by the middle of 2020, kicking off with the first-ever RAV4 hybrid for the local market. The plan comes on the back of strong demand for the hybrid version of the Camry.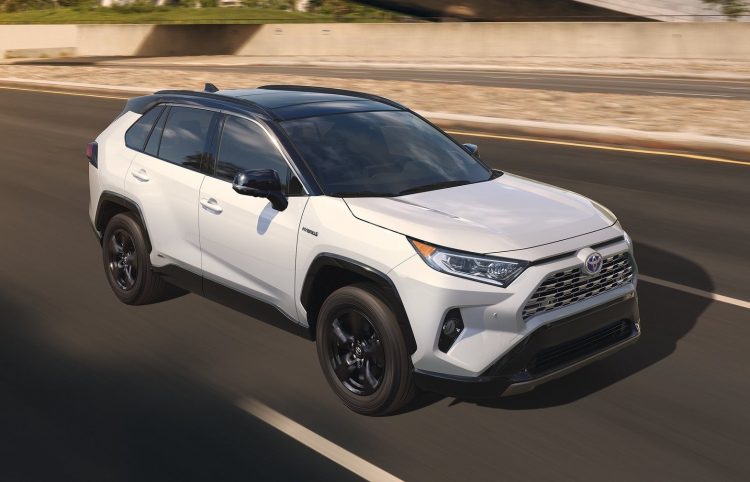 In Australia, 48 per cent of buyers of the new Camry are specifying the hybrid options. This is unprecedented for Toyota hybrids in Australia. To fulfil the demand for the fuel efficient technology, five new models are being launched with hybrid power over the next two years.
The first will be the new RAV4 hybrid. Toyota confirms the new model will go on sale during the first half of next year. It will come in as the first hybrid SUV from Toyota in this market. Local specs haven't been confirmed yet, but overseas the new RAV4 hybrid uses a 2.5-litre 'Dynamic Force' petrol engine paired with an electric motor system. Power outputs haven't been confirmed.
Details of the other models in the mix haven't been outlined, but Toyota says the five will include next-gen passenger cars and SUVs. As previously reported, Toyota is working on introducing electrified options for all of its vehicles by 2025. This includes the potential for a hybrid HiLux, Prado and Kluger.
Toyota is also developing a next-gen super sports car. It will showcase performance and hybrid technology that's been honed on the track, derived from the TS050 Hybrid racing car. For some clues of what it will be about, we can turn to the Toyota GR Super Sport concept (pictured below). While the local arm doesn't specifically say if the super sports car will go on sale in Australia, inspiration is likely to be drawn from it for Toyota's future mainstream models.
Toyota Australia's vice president of sales and marketing, Sean Hanley, spoke about the company's push for more hybrids in a statement. He said more hybrids will follow after the five new models over the next two years. Hanley said:
"No matter what happens with petrol prices, Toyota offers motorists a way to save on their fuel bill by opting for vehicles featuring its hybrid technology. The hybrid system in the latest generation Camry, for instance, offers more power than the 4-cylinder petrol version, yet consumes half the amount of fuel at just 4.5 litres/100km."
More details are expected to be announced in the coming months.