You may remember a report last week about a possible Toyota 86 sedan being in the works. There's now been some confirmation that such a model is on the way.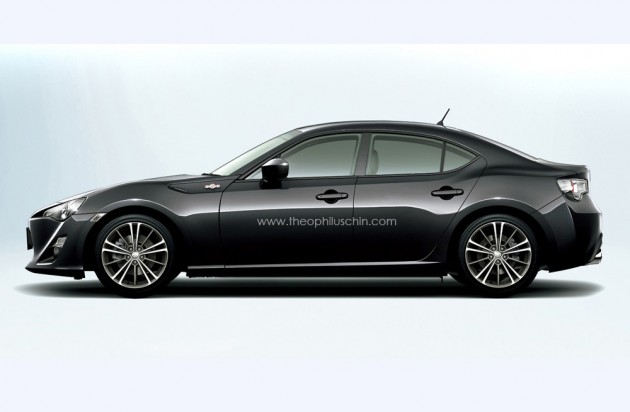 According to an inside source speaking with Auto Express in the UK, Toyota executives have approved production for an 86 sedan. The car will be underpinned by a stretched version of the coupe platform, adding 100mm to the length.
Under the bonnet, the same Subaru-based 2.0-litre boxer engine is set to reside, producing 147kW and 205Nm. There's also speak of a hybrid version joining the lineup, adding up to 50kW to the 86's power figure.
As for the styling, it's understood the sedan will come with a slightly revised front end with a new grille and other minor tweaks. It will also come with four doors, of course, blending in with the shape of the muscly wheel arches.
It's unknown what the car will be called, or whether it will simply be known as the Toyota 86 sedan. More details are expected to be announced soon.
Official timing for the new model is yet to be confirmed. We could be looking at an arrival some time in the next two years.
(Image: Toyota 86 sedan rendering by theophiluschin.com)