The cool new Mazda MX-5 RF hardtop has been tested by the safety gurus at ANCAP, and, unsurprisingly, it has received a five-star rating just like its soft-top brother.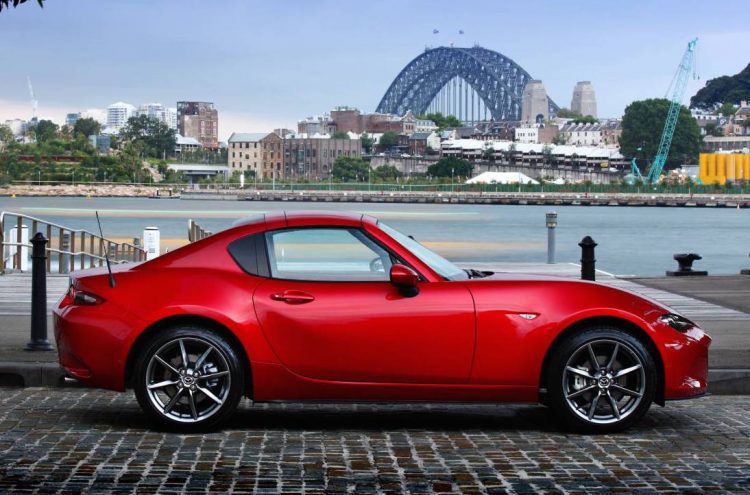 Not only is the RF awarded a five-star rating, the update that coincided with the RF's introduction also brought along a number of safety improvements that helped it provide even greater safety.
Features including blind-spot monitoring and rear cross-traffic alert are now standard across the MX-5 range, only increasing the customer appeal of the popular sports car. Unlike the Ford Mustang, which recently scored an alarming two-star rating, the MX-5 is one of the safest vehicles in the segment.
Speaking about the results, Mazda Australia marketing director Alastair Doak said the company expected the five-star rating to carry over for the RF. He said:
"From the outset we were confident that the Mazda MX-5 had the inbuilt proactive and passive safety technology to earn the maximum safety rating, which is why we didn't hesitate to crash test under the strict parameters of ANCAP."
According to ANCAP's crash test results, the MX-5 offers more pedestrian protection than any other vehicle it has ever tested, scoring 33.72 out of 37. This was helped by the active bonnet technology and energy-absorbing foam in the front bumper bar, both of which come as standard.
In recent tests with the soft-top version, it scored 16 out of 16 in the side impact test, and 14.2 out of 16 in the frontal offset test. Overall, the MX-5 has been given a score of 35.20 out of 37, which is easily enough points for a five-star rating (32.5 or more).