A mysterious prototype has been spotted in Spain, with all signs suggesting it is the production version of the upcoming Aston Martin DB11.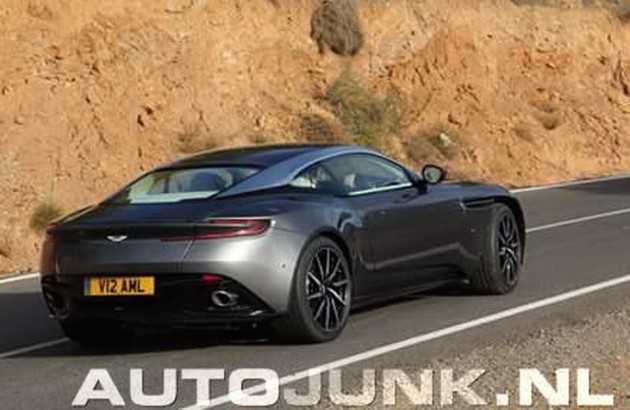 The true credibility of the image – first appearing at Autojunk.nl – remains to be confirmed, however, Aston Martin is known to be sorting out a successor for the ageing DB9. Could this be that model? It's believed Aston Martin was in the middle of a photo shoot when this photo was snapped.
Some speculations suggest it could be a fake photo edited with Photoshop though, with suspicion arising from the front wheel area where there seems to be excess space. The front wheels appear to be turning left too, despite the road looking to kink to the right.
Either way, it could give us a pretty good representation of what the next V12 Aston will look like. There's the iconic rear haunches bulging out, slimline taillights, and a very low profile glasshouse area.
Under the bonnet is expected to lie Aston's new 5.2-litre twin-turbo V12 engine. Outputs are yet to be confirmed, but the company has confirmed the capacity and aspiration in a recent teaser video. The unit is expected to top 600hp (450kW).
Aston Martin could be planning an official debut at the Geneva Motor Show in March, with a potential online reveal taking place shortly beforehand. We'll keep you updated.