Kids are sure to choke on their Musk sticks and lollies when they see there's now a kids version of the Tesla Model S.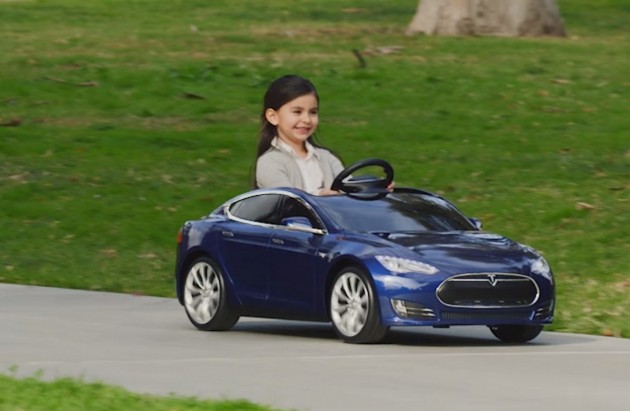 From toy company Radio Flyer, the miniaturised Model S has a small 140Wh lithium-ion battery, or a 190Wh version for another $50. Your little monster will look like a caricature poking out the top of this well-crafted toy, seemingly occupying the entire cabin.
For US$500 (AU$700 at today's exchange rate), you get a wicked little replica of the real deal; featuring a working music player, operational headlights, boot that opens up, plus forward and reverse gears. It's perfect for chasing the dog, or ramming the butler's ankles.
Recommended for ages between 3-8, with maximum weight of 37kg. We're not sure at this point if it can do a skid, but most of its occupants might.
In all seriousness though, this is a very cool toy and we would be stoked if we received something like this as a kid. Check out the video below to see a new generation of greensters drive around and stuff.