BMW's upcoming X7 large luxury SUV that will no doubt be referred to as the Bavarian behemoth has been spotted undergoing testing in a private compound, to calibrate the brand's largest vehicle in snowy conditions.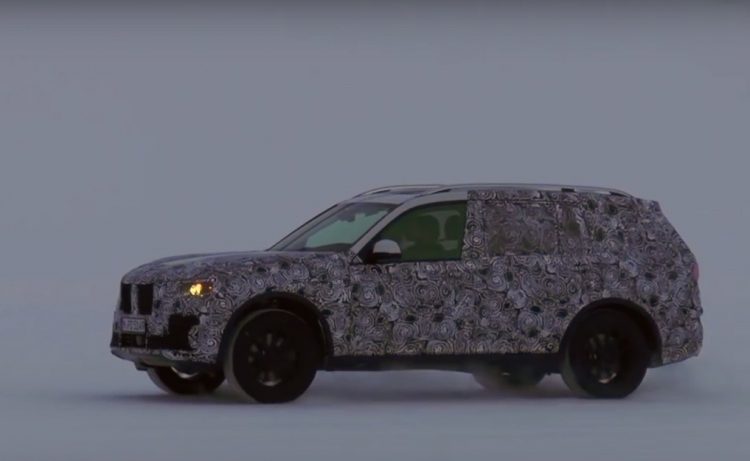 This gives us the best look yet at some of the SUV's key details and proportions, as well as giving a feel for the sheer scale of it. While it doesn't appear quite as big as a Lincoln Navigator or Cadillac Escalade, it is definitely up there, with the elongated rear passenger door showing quite an emphasis on legroom.
The rear overhangs appear increased relative to an X5, no doubt to accommodate a decent third row of seats, with an upright D-pillar like its principal rival, the Mercedes-Benz GLS. The front end looks to feature the largest interpretation of the double kidney grille yet.
Also evident in the video, provided by BimmerPost, is what sounds like a V8 engine, no doubt BMW's 4.4-litre twin-turbo unit, with a nice little burble at low revs as it meanders around corners. Like a lot of recent BMW motors, though, it will probably feature artificially enhanced sound in the cabin. In any case, we're sure it's enjoying the cold air.
The X7 is expected to make its worldwide introduction next year, with a reveal potentially taking place later this year. Take a look below.