If you thought the Tesla Model S was a quick and powerful electric vehicle, you need to check out this. It's called the Toroidion 1MW. It's been created by a boutique manufacturer in Finland.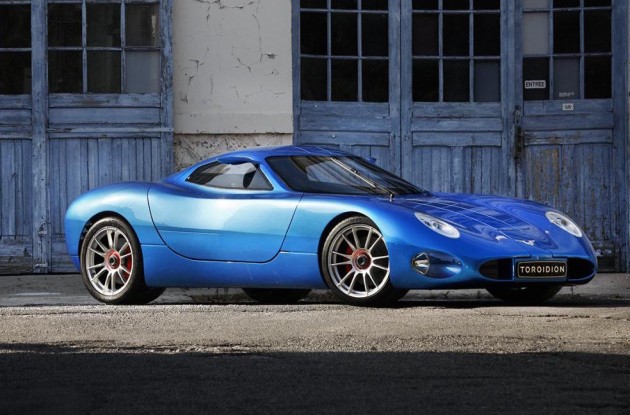 The insane concept made its debut at the 2015 Top Marques Monaco event earlier this month. It features a completely unique body with classic supercar styling, a small glasshouse area, up-swinging doors, and a very low-slung front end.
Power comes from an entirely electric drivetrain consisting of special lightweight yet high-output batteries sending power to the rear wheels. If you're good at solving puzzles you'll discover the '1MW' in the name translates to one megawatt of power. That's 1000kW, or the power of about 10 Toyota Corollas combined.
Specific performance figures are yet to be announced. Despite being only a concept at this stage the small company has plans to put the insane project into small-series production. Toroidion will release more details about the powertrain after more testing has been conducted.
Inside, the Finnish company has gone for a minimalist approach. There's lots of aluminium around the dash and centre console, a tiny sports steering wheel, swathes of Alcantara over the dash, and big chunky racing bucket seats for the driver and single passenger.
Although the days of petrol-powered vehicles might be limited, it's good to know there are still companies out there who might be able to provide products for our performance car fix.