Following on from our popular Top 10 engine conversion ideas for production cars feature (one of which resulted in a controversial Cruze A9X photoshop), we've revisited the idea with some fresh candidates. The trend of downsizing engines continues, meaning some of our favourite cars miss out on six or more cylinder power. Nevertheless, Fiat Chrysler, for example, is still stuffing the 527kW Hellcat engine into anything it can get its hands on so maybe there's hope for a V8 future. Keep sending us ideas and we'll do another one soon.
Subaru BRZ with EZ six-cylinder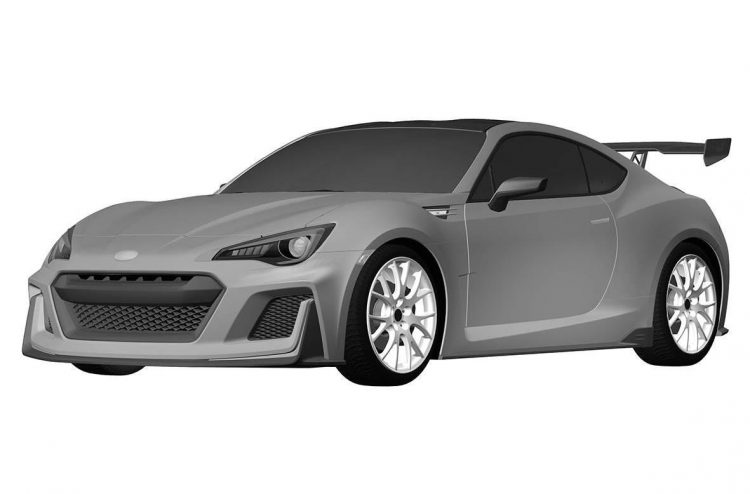 Fundamentally the Subaru BRZ and its Toyota 86 twin are well-balanced, rear-wheel drive cars that embrace simplicity and affordability. Although many cries for extra power have fallen on deaf ears, many aftermarket engine conversions exist. If Subaru installed the 3.6-litre EZ flat-six from the Liberty, with 191kW and 350Nm, it'd instantly have a faster and more interesting car that would, in some ways, be the spiritual successor to the flat-six Vortex and SVX. If it were to then strap a turbocharger or two to the exhaust, we'd be even more enthused. A flat-six will keep the centre of gravity low and give Subaru something to combat the upcoming Toyota Supra.
Holden Colorado V6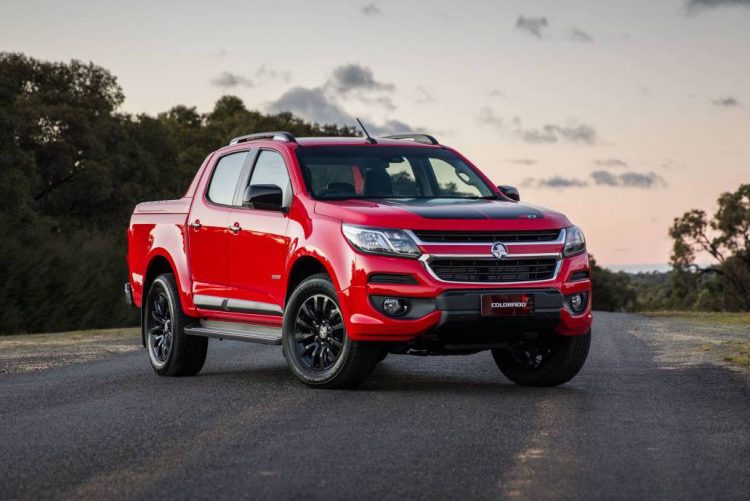 This isn't out of the realm of possibility. Although the global Colorado made in Thailand is now based on the American-made Chevrolet Colorado, it misses out on that car's most powerful engine, as we lamented in our recent review. The 3.6-litre LGX engine that makes 230kW and 380Nm would give Holden a genuine point of difference in the ute market, and give HSV a solid basis to create a Maloo successor. After all, Toyota still sells a 4.0-litre V6 HiLux, so where the bloody hell are ya, Holden?
2018 Holden Commodore V8
It's sad that this has to be included, but as many people are all too aware, the next-generation Commodore is a front-wheel drive hatchback imported from Germany with no V8. As good as it might be, there's no getting around the departure from the original formula which has generated so much passion over the years. V8s still make up over 30 per cent of Commodore sales.
Aside from that, with Holden saying there is no room for turbos, what is HSV going to do? One option there could be a twin-vortices supercharger, but a better one could borrow from GM's recent history. General Motors has made many front-wheel drive V8 cars on the W-platform with SBC-derived V8s. Although detuned for the front hoops, the point is GM has made a V8 fit east-west many times before. Cadillac's upcoming twin-turbo V8 could be a nice candidate, and that is tipped to be used in the mid-engined Corvette due in 2018.
Despite the grim prospects of this happening, with Aussies being Aussies, there's no doubt a backyard hackjob will result in a V8 NG Commodore happening at some point, whether Holden likes it or not. Look out for one at Summernats 2020.
Ford Fiesta RS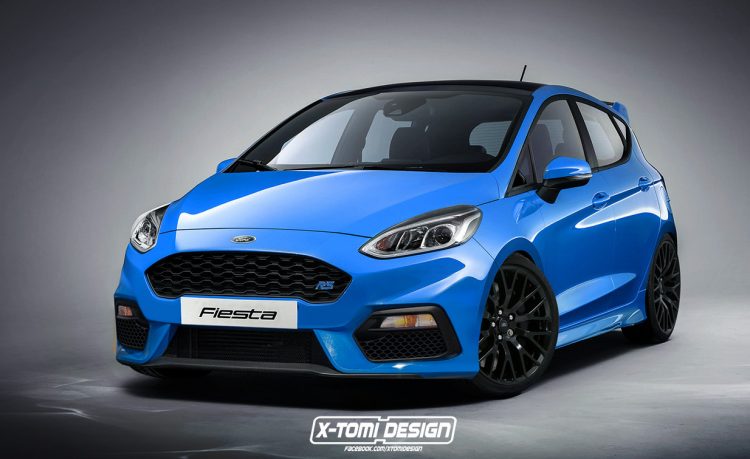 Ford created a sensation in the early 1990s when the turbo engine and all-wheel drive geartrain from the Sierra RS Cosworth was stuffed into the compact Escort body. We think it's time to revisit that same exact formula, with the Focus RS' awesome guts crammed into the plucky little Fiesta's body. A widebody kit and more aggressive look would be expected as part of it. After all, Renault has the cajones to stuff the Megane RS275's innards into the Clio RS16, so the ball's in your court, Ford.
Mazda3 'MPS' 2.5 turbo
Mazda makes one of the finest driving small cars in the market, with the Mazda3, which makes it all the more peculiar the company hasn't considered a succesor to the MPS performance hatch. With the CX-9's new 2.5-litre turbo engine of 179kW and 420Nm output, it surely ha a powerplant capable of doing the chassis some justice. The next-generation CX-5 due next year is widely tipped to get this engine too, giving it a genuine rival to the Subaru Forester XT and Ford Kuga Titanium.
Perhaps the power and torque curve could be adjusted for over 200kW and the Golf GTI would need to change its sheets every night.
2GR V6 Toyota Corolla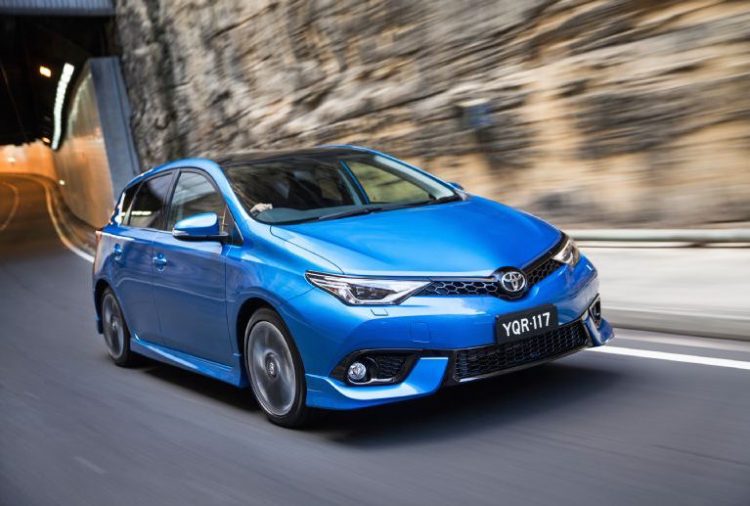 This isn't a new idea, with the JDM market Toyota Blade of 2006 (as featured in our Top 10 small cars with six-cylinder engines), but that was auto-only and never came to Australia. What we're talking about is the 2GR-FKS engine that has swept through the Toyota and Lexus range, with 232kW and 380Nm mated to a six-speed manual. With front-wheel drive, it would be an absolute animal like the Aurion, but you certainly couldn't accuse it of being boring. A multi-link rear end to help put power down wouldn't go astray either.
Fiat 124 Twin-Air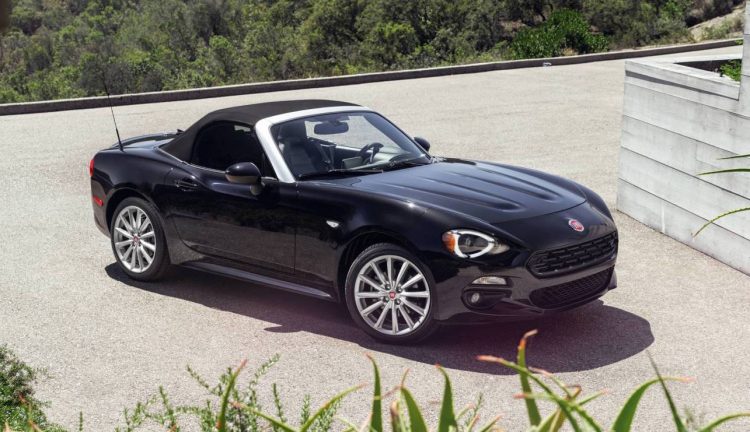 Fiat's MX-5-based roadster is a pretty homage to the 1960s original, with the classic light-weight and rear-wheel drive formula. It differs from the donor car that rolls off the same assembly line by using a 1.4-litre turbo Multi-Air engine from FCA, with up to 125kW and 250Nm. This results in a meatier torque curve than the MX-5 but Fiat abstained from using its lightest and most interesting engine; the two-cylinder, 900cc TwinAir. The entire engine assembly weights just 85kg, and with 77kW and 145Nm, it would give more than enough power for a quirky and distinctly Italian entry-level version. This would be right up there with the two-cylinder Morgan 3-wheeler and Suzuki 660cc turbo-powered Caterham 160 for interesting engine choices in sports roadsters.
Alfa Romeo Giulia Hellcat
The Giuilia featured in our previous list, with some Ferrari exotica as the heart transplant of choice. This time, we've gone in another direction within the FCA umbrella, and picked the Hellcat engine that is spreading through Jeep and Chrysler's lineup. The Ital-American theme would recall classics such as the DeTomaso Pantera and add devastating power to a sophisticated, European chassis. Since the next-generation Dodge Charger and Challenger are slated to use a modified version of the Giulia's Giorgio platform, this seems like a natural fit to us and one that would make BMW M and Mercedes-AMG want to give up altogether.
Bentley Mulsanne with Bugatti W16
As we've previously reported, the venerable 6 3/4L V8 found in Bentley's flagship Mulsanne is not long for this world, with the next model to feature an electric powertrain option, plus an alleged 12-cylinder replacement. We think that to find an engine befitting its status, there is a more extravagant option in the VW empire; the Bugatti Chrion's 16-cylinder engine.
That engine, in quad turbocharged form, spins out 1.1megawatts of power and a freight-train intimidating 1600Nm. Strip away the quad turbochargers and ten radiators and we'd suggest even in naturally aspirated or supercharged form, the 8.0-litre W16 would be a very neat inclusion for the big Bentley. Even half to ¾ of those outputs would be sufficient, we feel.
An integrated electric motor and 48V system could take care of town duties, while the big powerplant could roar into life when demand requires.
Considering Rolls-Royce came very close to producing a 9.0-litre V16-powered Phantom last decade, this would be a great way to stick the middle finger up at its former partner. This is unlikely to happen though as Bugatti considers a potential revival of its Royale sedan.
Ford Mondeo GT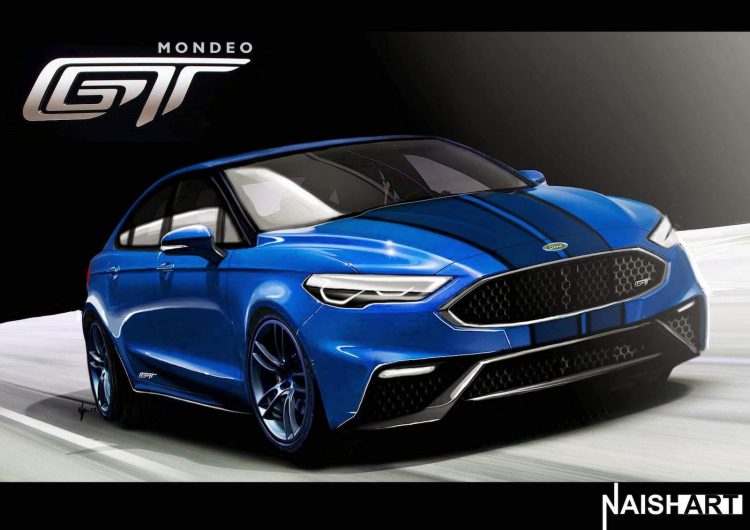 A gaping chasm has been left in the Ford world for a large fun-to-drive performance sedan since the demise of the Falcon XR6 Turbo and XR8. The American Taurus SHO features a 3.5-litre EcoBoost twin-turbo V6, but it's too heavy and isn't likely to be replaced. The newly revealed Ford Fusion Sport semi has the right idea, with a 2.7-litre 242kW V6, but it doesn't really have the herbs to fill the void left by the Falcon here. We'd suggest the 469kW, 730Nm unit from the GT supercar would be a more sufficient replacement. It would also gazump any efforts from Holden to jazz up the imported Commodore. Coupled with a Nurburgring chassis tune and some weight reduction, this would reinforce Ford's large sedan credentials and the powerplant is already available as a crate motor.
Honorable mentions: Tata Xenon utility with Jaguar Ingenium inline-six petrol and diesels. Nissan Pulsar SSS with Infiniti VC-T engine. Hyundai 5.0-litre V8 Genesis. Kia Picanto LPG (ultimate Uber car).