The Lamborghini Urus hasn't even hit the market, yet tuning companies are already looking at the potential. As one such company, TopCar, previews here with a proposed aero kit.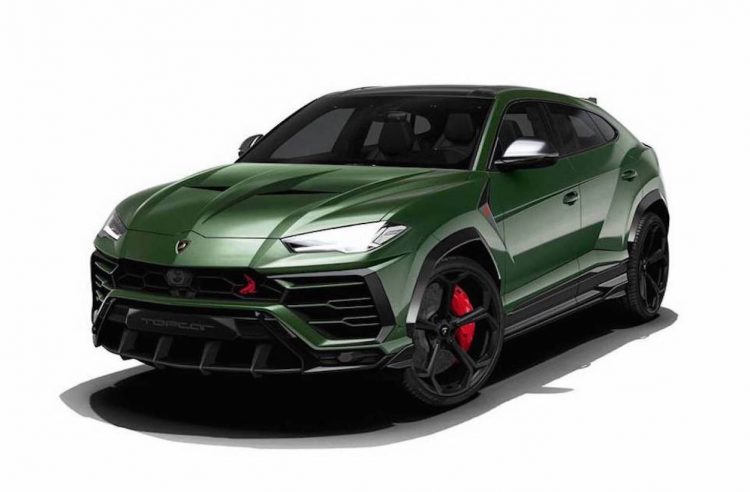 TopCar, based in Russia, is planning to offer a bespoke bodykit for the new SUV. So far the company has only come up with some digital renderings, but so far it does look pretty good and fitting for the Lambo.
At the front you've got a Centenario-style front splitter with aggressive fins across the bottom, as well as a revised mid-bumper section and a bespoke vented bonnet. Along the sides are some matching dual-level skirts, and neat wheel arch extensions in dark grey.
Around at the back is where things go a bit nuts. Along the bottom is an unmissable, racing-like finned diffuser with fins that extend upwards, red-highlighted quad exhaust tips, and a pair of dark grey vents for the haunches.
There's no mention of any under-bonnet mods in the works, but given the regular Urus will come with a 4.0-litre twin-turbo V8 producing 484kW, we doubt many owners will be complaining. It covers 0-100km/h in 3.6 seconds. However, being turbocharged it should be relatively easy to tune it up.
The Urus will go on sale a bit later this year. Australian prices are set to start at $390,000 (before on-road costs).