Like Australia, Ford's South American outpost has been allowed to evolve for decades – tailoring vehicles to their own market – resulting in a strange and unique portfolio.
South America's automotive landscape is very unique and intriguing. Many of the lower-spec vehicles are spartan, with legacy platforms that are several generations old, even the 1994 SB Barina is sold as a new Chevrolet. Miniature utes are all the rage and the bulk of Brazil's cars are powered by ethanol. Holiday-going trainspotters would have a field day.
As South American economies like Brazil continue to grow, the continent is getting access to more global cars with higher safety standards. Under Ford's One Ford plan, Ford seeks to reduce the amount of global platforms from its current 15 to just 9. Before that happens, let's have a look at some of the unique-to-South-America offerings of Ford.
Argentinian Ford Falcon
Yes that's right, we weren't the only ones championing the dirty bird after the US stopped in 1971. Between 1960 and 1991, Argentina produced 466,796 Falcons. Unbelievably, these were all based on the XK's body, with new fascia, taillight and interior treatments being applied as fashion dictated. The Argentinian Falcon was a best-seller from 1963 through to the 1980s. Like our version, it was favoured for police and taxi duties, and was a popular race car. A "Ranchero" ute was also offered with a 700kg payload.
However, this vehicle also has a very dark association for most; the paramilitary junta often used dark green Falcons for executions.
Interestingly, power was derived from the original 170ci engine all the way through, with the 188 and 221 ci (3.0 and 3.6L) engines of our XR-series also adopted. It did miss out on cross-flow heads. In the '80s a 2.4-litre VM Motori diesel with 52kW was added, as well as, get this, a four-cylinder 2.3-litre Pinto engine whose 66kW actually dwarfed the 62kW of the 170ci sold alongside it. It just goes to show our 2012 FG EcoBoost was not the first four-cylinder Falcon after all. The Argentinian Falcon bowed out with a whimper in 1991, some 24 years before ours is scheduled to meet it in car heaven.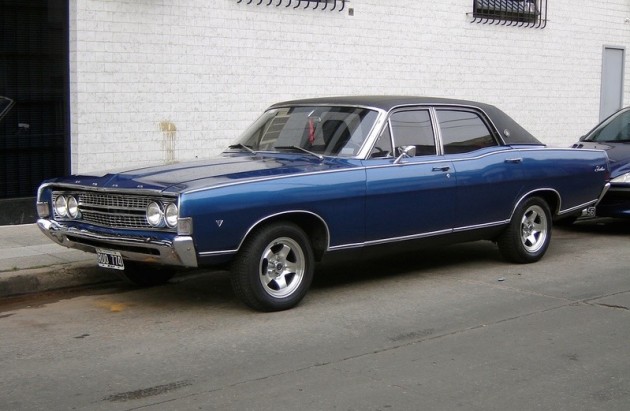 Ford Fairlane
The ZA body Fairlane was also built in Argentina between 1969 and 1981, powered by either the 221ci/3.6-litre six, or the ancient Y-block V8. 30,000 Fairlanes were made in total at end of production.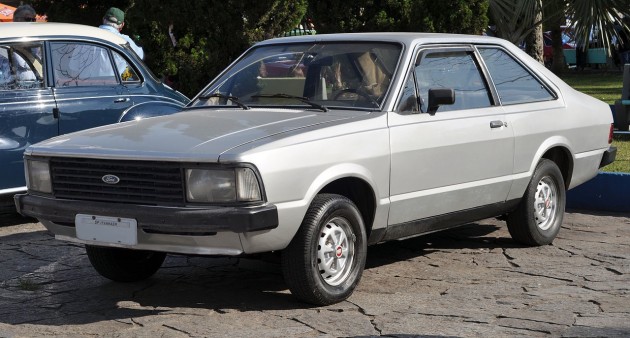 Ford Corcel
Here is another South American mash-up. The Corcel was produced between 1968 and 1976, based on the Renault 12 of all things. It carried through to the 1980s, receiving the global Ford front end before giving way to the Del Rey. Both cars were designed exclusively for that market.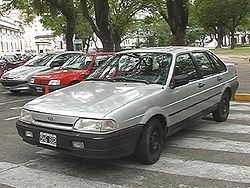 Autolatina joint venture models
Just like the Australian Ford Corsair and Ford Maverick, Brazil had something of a badge-engineering program of its own. This saw an exchange of models between Volkswagen and Ford, with the latter selling the former's Santana (Passat B2) as the Ford Versailles, while the Escort had copped a VW badge and a 'Pointer' moniker. Weirdly, the program stopped around the same time our Button plan did, in 1995.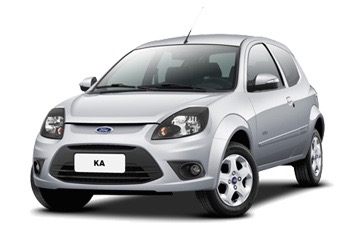 Ford Ka
South America also continued building the first-generation Ka, with modified exterior panels, all the way up until last year when it was replaced with the global Ka. Powered by diminutive 1.0-litre ethanol-burning engines, the South American Ka was panned for dismal crash test performance, as many cars unique to that market were. This was cited as being a result of less welds to save costs, but things are reportedly improving as newly affluent customers increasingly demand safety.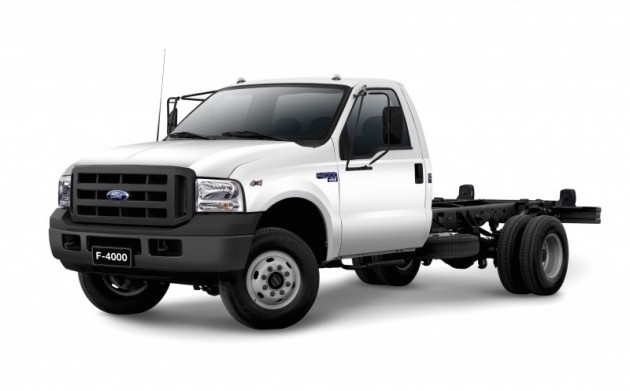 F-Series
Australia sourced our F-250 and F-350 models from Brazil in the early 2000s, with huge petrol and diesel V8s. Mexican and South American market F-Series (including F -150) are far less flashy and more utilitarian than their northern counterparts. The same body we received last decade is still in production, with a Cummins 2.8-litre diesel, driving through a five-speed manual and a refreshingly spartan interior compared to its flashy American counterpart. There's something honest about this work-ready version in contrast to the luxurious Super Duty F-Series of the USA.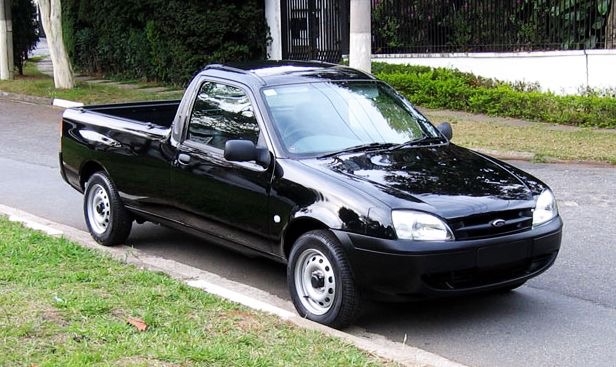 Ford Courier
The Ford Courier was a small pickup available between 2000 and 2013, based on the Mk5 Fiesta. It had a 700kg payload. A similar version called the Bantam was also sold in South Africa. With small utes continuing to enjoy a strong showing from rivals, Ford is contemplating a reprisal. If popularity continues in those two markets we could see a return of the miniature ute on our shores one day, especially after the Falcon ute disappears beyond 2016.