With the mid-size SUV segment now the most popular SUV class in Australia, carmakers are presently deliberating whether to pull the trigger with sporty versions. While trendy and fashionable to most people, SUVs are, for some people, a necessary evil and not a joy machine.
The majority of the best selling vehicles in this segment share their platform with smaller hatchbacks, including performance models, meaning the creation of a sports version is as simple as an engine transplant.
As a concept, the sporty medium SUV is popular among premium offerings, such as the Mercedes-AMG GLC 43, Alfa Romeo Stelvio QV, Audi SQ5 and upcoming BMW X3 M and Jaguar F-Pace SVR.
Proof that the concept works in the mainstream arena came with last year's Subaru Forester tS, which was a sporty limited edition that sold out very quickly. In the boardrooms, there are many plug-in variants such as the Mitsubishi Outlander PHEV, vying for priority against a sports model. These could become the best handling, fastest and most fun-to-drive SUVs in their segment.
Here are ten that are either on their way, expected or possible. Once the formula becomes a proven success, you can expect the remaining players to follow suit.
Skoda Kodiaq Coupe/ RS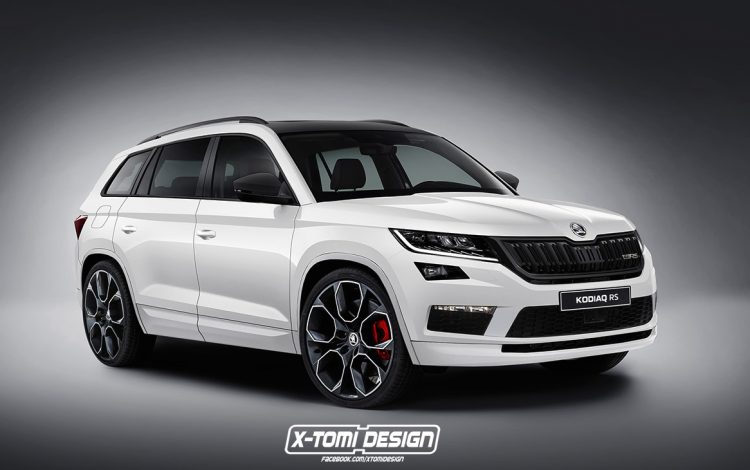 Skoda dealers are licking their lips in anticipation of the Kodiaq five- and seven-seater SUV's July 2017 arrival, giving it a fresh player in this extremely fierce scene. Soon after, Sportline models will be rolled out, followed by (in Europe, at least initially) an RS version with an expected 177kW/500Nm twin-turbo diesel 2.0.
It's set to be capable of reaching 100km/h in 6.5 seconds, with a 240km/h top speed, all while returning excellent fuel economy numbers. Further out, a coupe version with a sloping roofline has been teased, but also not confirmed for Australia. A sporty version of the smaller and newer Karoq is more likely, as well as a plug-in hybrid.
Hyundai Tucson N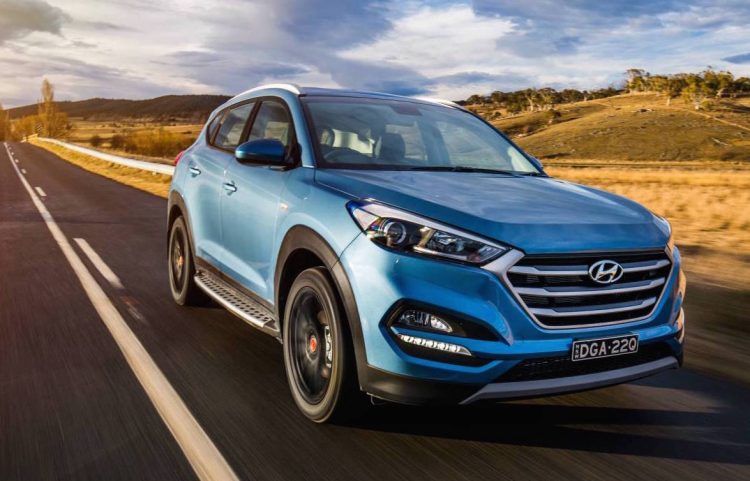 At a recent product launch, senior Hyundai staff confirmed to PerformanceDrive that several N performance models are under evaluation to follow the i30 N. The all-new Veloster is a gimme, while the Tucson is under serious consideration by Albert Biermann for a N version in late 2018. If it takes after its more down-to-Earth stablemate, it could receive a 184 or 205kW 2.0-litre turbo four-cylinder, with bimodal exhaust a possibility, as well as a locking front differential.
One factor delaying the arrival of a Tucson N could be lack of automatic transmission. With the i30 N tipped to receive an eight-speed, wet clutch DCT in 2019, this could be a necessity for the Tucson N to become a reality.
The success of the Santa Fe SR with Brembo brakes and sports suspension sets a strong precedent for a sporty Hyundai SUV.
Subaru Forester STI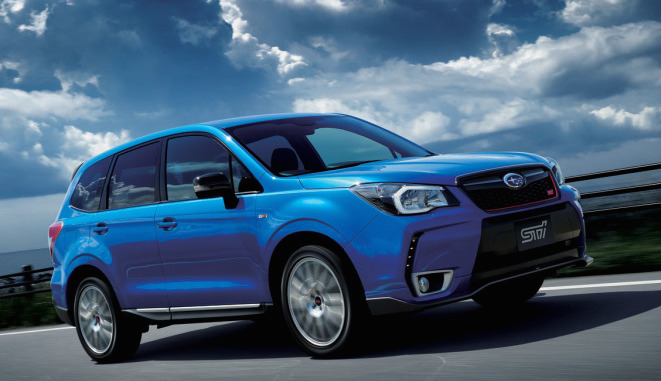 It could be argued that Subaru pioneers in this field, since, domestically at least. It has been combining Forester and STI since the 1990s. The limited-run, 177kW/350Nm Forester tS STI of last year flew off the lots and received plenty of praise from PD.
Following the lead of its smaller Impreza sibling, an all-new Forester on the Subaru Global Platform is expected in 2018 after the debut of its larger Ascent sibling. As with all of its predecessors, an STI or tS version is a safe bet, perhaps becoming a more permanent fixture this time around.
Nissan X-Trail Nismo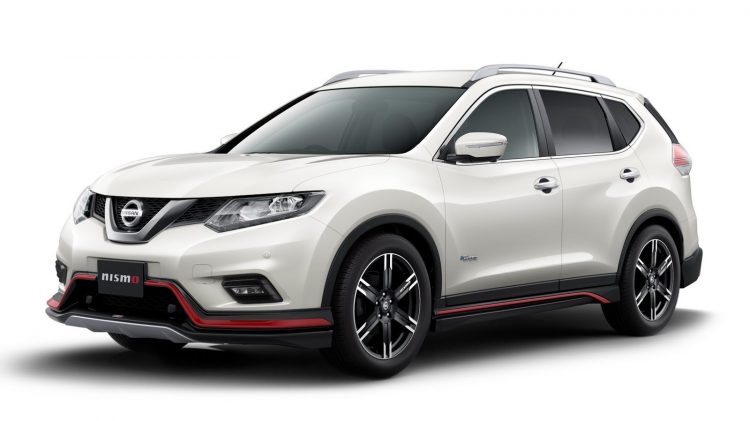 With the recent announcement of Nismo's expansion and arrival of some models in Australia, the prospect of a hot X-Trail becomes more and more feasible. With the choice of five and seven seats, it is one of the most popular choices in its segment. Given that a Nismo variant of the X-Trail's little brother, the Juke, exists, with the 1.6-litre turbo and dual-clutch drivetrain combo from the Renault Sport Clio, we'd love to see a zestier X-Trail than the 126kW version we presently receive.
Ford Escape/Kuga ST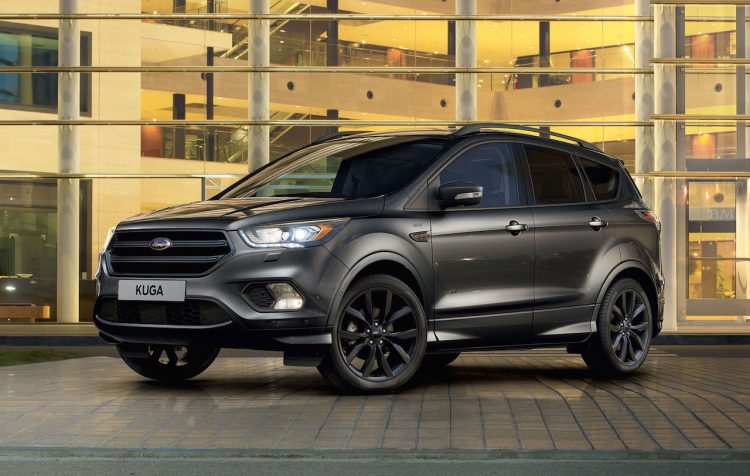 Ford has confirmed that sportier versions of the Kuga and Escape line are on the way. Comments by the director of Ford Performance, Dave Pericak, leave the door open for an RS version of the Escape, which shares its platform with the Focus. We wouldn't even be discouraged by the manual-only, 257kW/470Nm powertrain. Pericak is a purist and even mocks Porsche's Macan and Mercedes-AMG's SUV's as 'partial efforts', meaning if this does come to fruition, it will be uncompromising. We might see something at Geneva next year, taking the ST-Line (pictured) to all-new levels.
HSV Equinox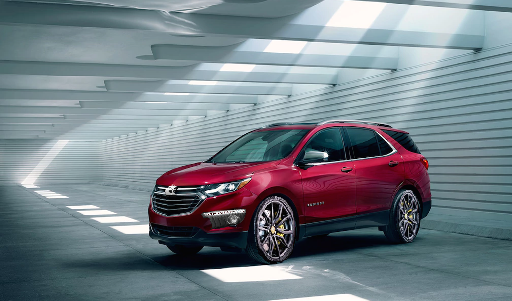 As HSV embarks on its biggest restructuring in its 30-year history, the hunt for new markets is probably underway. Many sources state that Commodore (nee Insignia) is out, an off-road Colorado, hipo Astra and potentially a sporty version of the Captiva-replacing Equinox are in. Expected in 2018, the Equinox is on GM's D2 architecture, with a 187kW 2.0-litre turbo, strapped to a nine-speed automatic. This gives a strong baseline for Clayton to work with, with a higher boost version of this engine the most likely candidate.
Mazda CX-5 MPS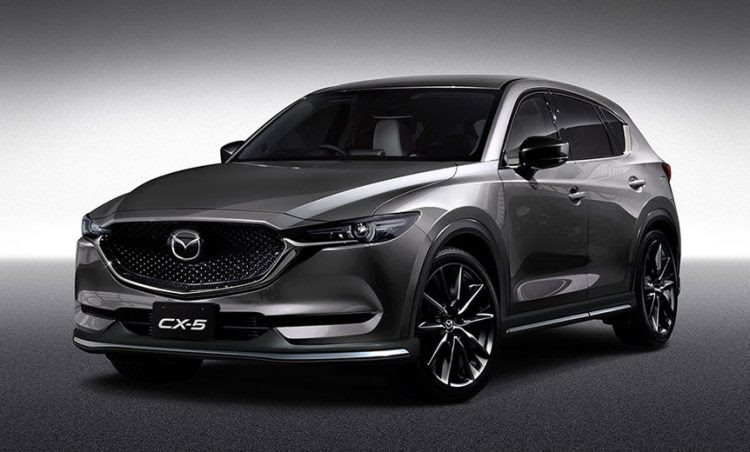 Australians absolutely love the CX-5, with the company flat out keeping up with local demand. Our insatiable appetite for the medium crossover means that the brand is in no hurry to add more engines to the 2.0 and 2.5 petrol and 2.2 diesel lineup. Calls for the 2.5-litre turbocharged mill in the larger CX-9 have been vocal, including from Mazda Australia. In the lighter CX-5 and in a higher state of tune than the 170kW/420Nm CX-9, performance could be blistering. There is an internal heave-ho for this kind of product, so expect it next year if Mazda Australia gets its way.
Volkswagen Tiguan R
Considering Volkswagen already offers the Tiguan in Australia in R-Line guise with the Golf GTI's 162kW turbo, this is a strong likelihood. Adding to this are more aggressively styled prototypes spotted at the Nurburgring. Even further fuelling the fire is the Tiguan's Spanish cousin; the SEAT Ateca tipped to receive a 221kW Cupra variant, with the Golf R's powertrain. That model is expected to get to 100km/h in 6.5 seconds.
Honda CR-V Type R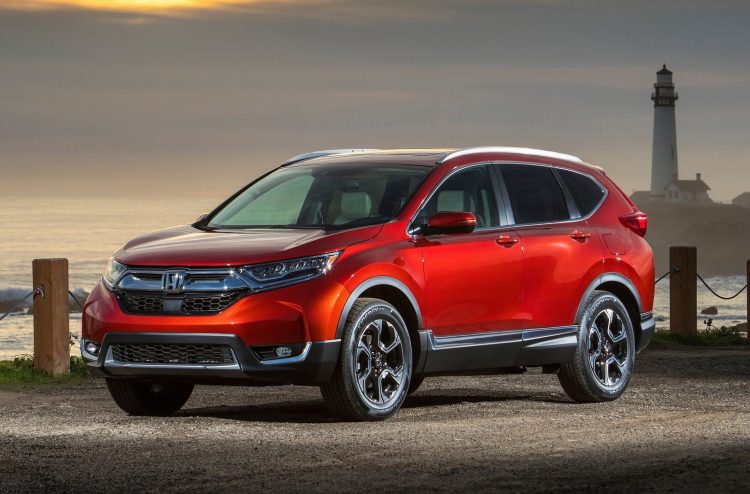 A long shot at this stage, but not impossible. The Civic Type R is a crucial image-builder for Honda, with the 236kW hatch recently snatching the front-wheel drive Nurburgring lap record back. The all-new, seven-seat CR-V is due here soon, with muscular, handsome styling and a 1.5-litre turbo engine.
If rivals press ahead with their hardcore versions, we have no doubt Honda will strongly consider transplanting the Civic Type R drivetrain into the midsize SUV – especially as Honda seeks to re-establish its credentials as an exciting car company. It would also help spread the costs of the Civic Type R's development.
Renault Koleos GT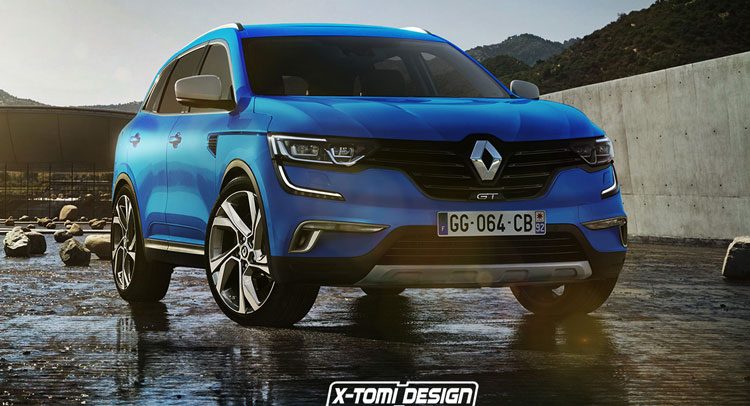 Don't hold your breath for this one. The Koleos is built by Samsung in South Korea and shares its platform and mechanicals with the Nissan X Trail – assuming its Renault identity on the basis of styling and interior. It's worth considering, though, that the Renault-Nissan CMF-CD platform is shared with the Megane (the hipo Renault Sport version of which is scheduled to be revealed this week).
The logistics of making this happen would be difficult, but not impossible. The Koleos would certainly benefit from the 1.6-litre turbo and seven-speed dual-clutch transmission seen in the GT, let alone the firecracker expected for the Megane R.S. If successful, it could even pave the way for new partner Mitsubishi to revive the Outlander Ralliart in the future.
Buying a new car? We can help you beat the dealers and potentially save you thousands. Click here for a free, no-obligation quote.