The first images of the Mazda Hazumi concept car have leaked online ahead of its Geneva show unveiling later this week. The funky little concept previews the next-gen Mazda2.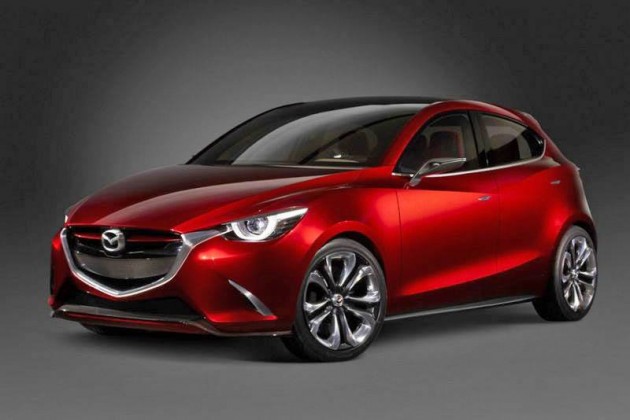 It shows a clear design relationship with all of Mazda's latest vehicles, with an inverted front grille layout, angular headlights, and a rising kink line which stems from the front bumper bar up to the top of the rear wheel arches.
It's understood the car rides on a modified version of the Mazda CX-5 platform, shortened, obviously, and infused with the company's latest SkyActiv technologies to keep weight to a minimum.
Engine specifics haven't been uncovered yet, however, a 1.3-litre four-cylinder is likely to be used, taken from the current Japanese model Mazda2. Fuel economy and emissions are expected to be improved across the board.
We think the concept looks awesome for a compact hatch. It's sporty and modern with a certain muscular attitude to it. The production version, hopefully carrying a similar design, is set to arrive later this year.