Mazda's boss has dropped hints about a possible production version of the KOERU crossover concept shown at Frankfurt Motor Show in September, a report has revealed.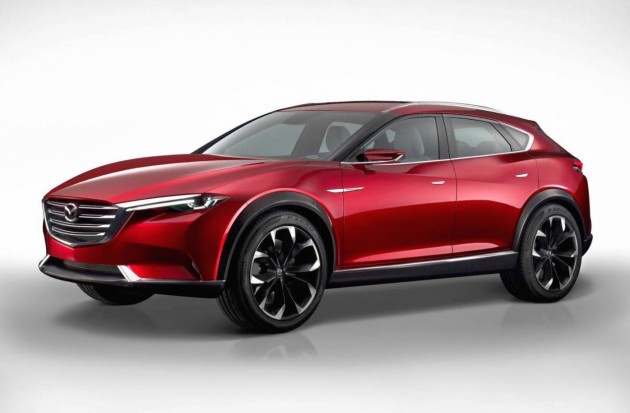 The KOERU concept is similar in size to CX-5 but it features a lower roofline and more steeply angled A- and D-pillars. This gives it a sportier, four-door coupe appearance, similar to the BMW X6, Mercedes-Benz GLE Coupe and Audi's upcoming Q6.
Some media outlets suggested the KOERU presaged a performance variant of CX-5 or CX-9, but Mazda's CEO Masamichi Kogai put that to bed in a recent Automotive News report. He said:
"It's a totally new car. It's a lower, sporty SUV. It's close to a wagon. The CX-9 rides higher. So does the CX-3 and CX-5. [The KOERU] aims to generate more driving pleasure."
Comparing the vehicle to Subaru's Outback, in the same way that vehicle defined a new genre by combining wagon attributes with SUV skills, Kogai said, "That kind of genre. We'd like to see how it is evaluated globally, so we are collecting customer feedback."
The Outback is a very popular vehicle in the US, which is why Kogai-San made the comparison to the US publication. To Australian customers, the KOERU represents the coupe/SUV genre first explored by niche-hungry German manufacturers heading downstream.
In Australia, the Outback is one of the top four most popular vehicles in the large SUV segment. However, the Mazda CX-5 more than doubles the sales of the Outback, sitting in the medium-size class. Given the rate at which SUVs and smaller, sportier crossovers are gaining popularity, a coupe-like Mazda off-roader could be a hit with customers.