Now this is a neat little gadget we'd love to get our hands on. It's called the Dyno-Shaft and it is effectively a pocket-sized personal dynamometer that can be used at home, by anyone, without the need for larg heavy equipment. The system is capable of providing accurate engine power and torque figures that are, according to developers, as accurate as a normal full size dynamometer.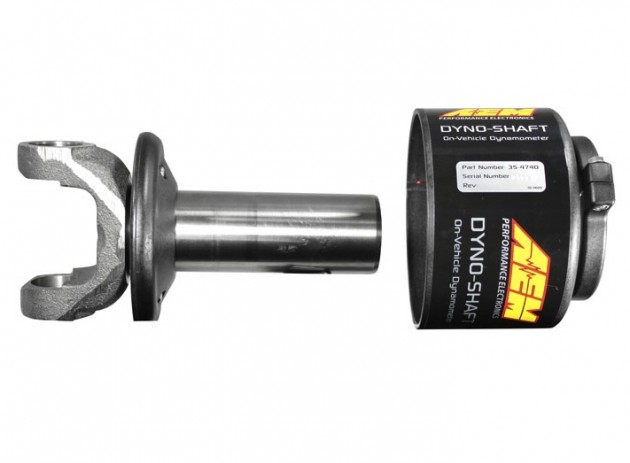 The Dyno-Shaft consists of a pre-calibrated slip yoke which is placed around the output shaft of the gearbox, just where the tail shaft begins. Using laboratory-grade strain gauges inside the yoke, it is able to measure the torque at the driveshaft. Match this with a speed sensor which measures RPM, and some inputted details of your car, and presto, you have the calculation needed for power figures.
It all seems fairly straight forward. The Dyno-Shaft creators say the controller for the slip yoke is a non-contact item that requires no batteries, and is virtually maintenance free. It does need to be connected up to a 'host device' data logging system though, through a CAN-bus communications network to record and make sense of the information.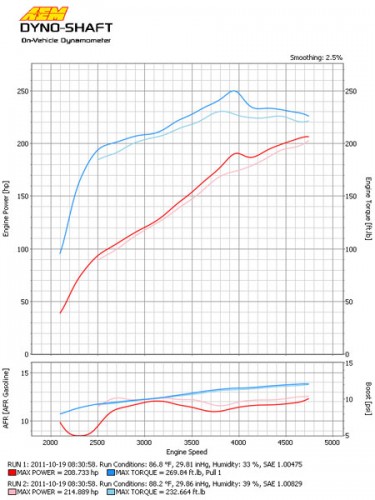 Using an AEM AQ-1 data logger, Dyno-Shaft is able to offer full dyno sheets, so you can measure and compare your car's engine performance whenever you need to. This, if as accurate as the company says, could be the ultimate device for do-it-yourself garage builds, or even higher performance builds carried out at workshops, as you could test before and after modification results pretty much instantly.
According to the Dyno-Shaft creators, the device works in all conditions and driving circumstances, including during a quarter-mile run, and uphill and downhill driving. The yoke is available in Sportman Series cast iron, or a Pro Series chrome-moly for higher performance applications.
It's certainly a great idea, as there's infinite trial and error performance revisions you could play around with. Even comparing things as simple as different air intakes or air filters, to find out the best possible combination for optimum performance.
The Dyno-Shaft device is available at prices starting at US$1,160.96 (approximately AU$1,199.29). If anyone has one of these, we'd love to hear from you in regards to how well and how easy it all works.