The larger, more powerful, and more efficient 2014 MINI Cooper and Cooper S have arrived in Australia, with prices starting at a low $26,650. The entry point is around $5000 lower than it was with the outgoing model.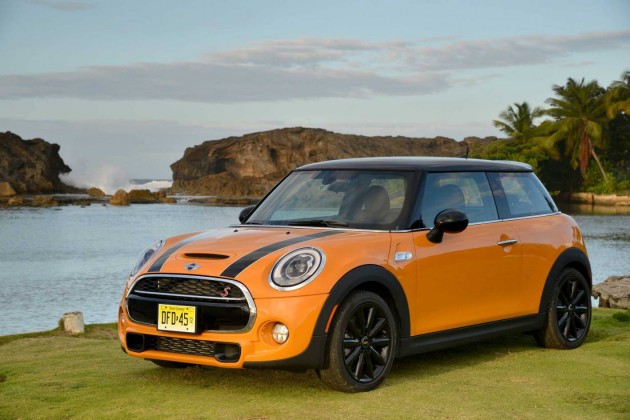 Initially, the local company is launching three different variants; the Cooper, the Cooper D, and the sporty Cooper S. Each come with a new engine that is more powerful and more economical than the respective predecessor.
Starting with the entry-level Cooper. It comes with BMW's new 1.5-litre turbocharged three-cylinder engine producing 100kW and 220Nm (230Nm on over boost). It's beefy enough to see 0-100km/h done and dusted in 7.9 seconds, while the average fuel consumption is rated at 4.7L/100km.
Next up, the Cooper D. It also comes with a new three-cylinder turbo unit, running on diesel. It produces 85kW of power and 270Nm of torque, enabling 0-100km/h to occur in 9.2 seconds. The official fuel economy is rated at a hybrid-bettering 3.7L/100km.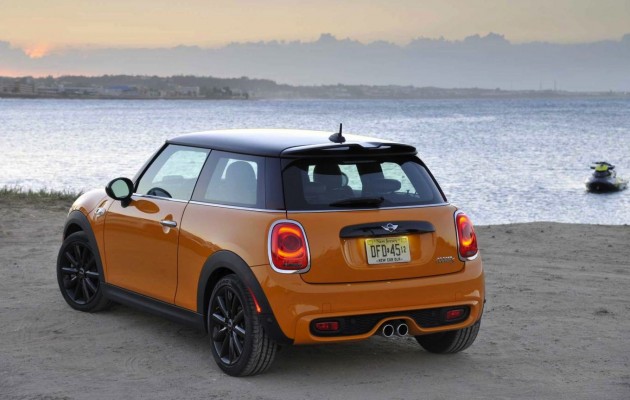 Sitting at the top of the range is one of our all-time favourites, the Cooper S. It gets a new 2.0-litre (up from 1.6) turbocharged four-cylinder engine producing 141kW and 280Nm (300Nm on overboost). As you would expect, accelerating from 0-100km/h takes little time, 6.8 seconds in fact. Despite the impressive performance the average fuel consumption rating is 5.9L/100km.
So, apart from the new engines, what else is different with the 2014 model? It's larger. The wheelbase is increased 28mm and the track is expanded 42mm at the front and 34mm at the back, with an overall length 98mm longer than the outgoing model. The overall width has also grown, 44mm, and 7mm has been added to the height.
With bigger dimensions comes a more spacious cabin. Front shoulder space and legroom has been increased and rear seat passengers will appreciate a more open environment. The boot has grown 51 litres to 211 litres overall.
Technology is boosted across the range too, with LED headlights, head-up display, variable driving modes and dynamic damper control, all available on certain models. The media interface has been updated for all models, with 6.5- and 8.8-inch displays on selected models.
The new model will be available from showrooms across the nation starting in April. All variants have dropped in price compared with the outgoing model, with savings spread from $3000 to $5000. See below for the full price list (excluding on-road costs):
2014 MINI Cooper – $26,650
2014 MINI Cooper D – $31,800
2014 MINI Cooper S – $36,950