We are no strangers to BMW engine transplants here at PD, whether that be an M2 with an M3's beefier six, a 1970s BMW CS receiving an E39 M5 V8, a Hartge H50 3 Series with M5 V10… even a 1 Series with a triple-turbo diesel.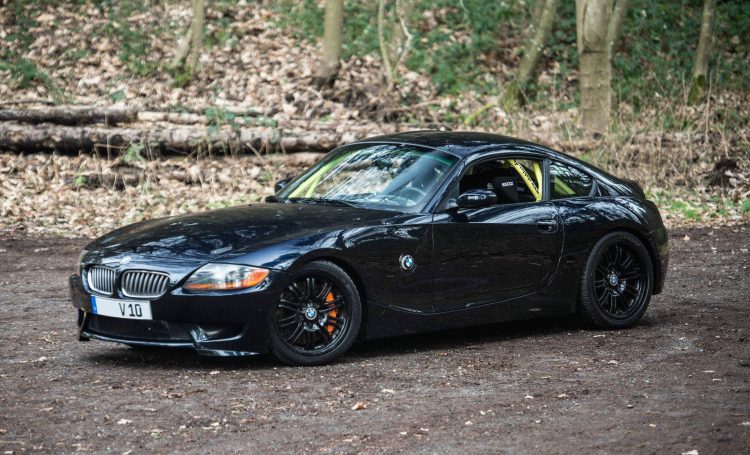 More recently though, we featured an LS-powered 2 Series which ditches Teutonic technology for low-tech American iron, because, at the end of the day, there's no replacement for displacement.
Continuing that theme today is an 8.3-litre (500ci) Dodge Viper V10-engined first-gen BMW Z4 Coupe, in its motherland of Germany.
This engine was found in the second-generation Viper from 2002-2007 and is good for 410kW. Torque would be well in excess of 750Nm, which is more than double the 365Nm of the contemporaneous Z4 M. Despite this monstrous engine, weight distribution still manages to be 51/49, with 100kg stripped out thanks to a race spec interior.
The Viper managed 0-100km/h in 3.8 seconds weighing 130kg more, so it would be reasonable to expect that figure to take a big tumble.
The car looks pretty much stock from the outside, with deep black paint and rims. Poking through the rims are some Audi R8 brake calipers, but apart from that, it looks like your average Z4. If you're interested this beast is actually up for sale.
Priced on eBay from £49,500 (about AU$87,371), this Deutsche monster is described by the seller as "brutal". With all that torque though, we think it could be a relaxed mile eater too, if it wants to be.