It seems Bentley isn't going to launch only one new SUV, it's already planning at least a second version that will take on the fashionable four-door coupe shape.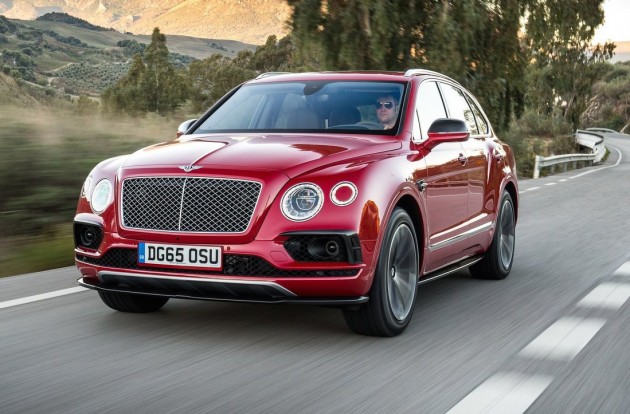 Speaking with media, Bentley CEO Wolfgang Duerheimer said the design team have begun work on a performance-themed fastback version of the upcoming Bentayga SUV. The sleeker version will help give the company the best defence against the upcoming high-end SUVs from Lamborghini and Maserati, and even Rolls-Royce is set to jump onto the SUV bandwagon in the coming years.
It's understood the fastback version will be targeted at younger generation buyers who are swarming to sporty SUVs, pioneered by the BMW X6 and Mercedes-Benz GLE Coupe. Duerheimer suggested the coupe will be inspired the very modern EXP 10 Speed 6 concept in terms of design, saying, "Imagine the EXP 10 as an SUV. It doesn't look 'old Bentley'".
At this stage the project is yet to be given the official go-ahead, but it is believed it will be heavily based on the Bentayga, helping to maximise the use of the Volkswagen Group MLB-Evo platform, and all of the production and facilities that have been invested into producing the SUV. Volkswagen invested US$1 billion in the Bentayga project, so it is going to want to see that money go as far as possible.
It's unknown if the coupe will get a unique powertrain or if it will simply come with the 6.0-litre TFSI W12 featured in the Bentayga. Bentley might decide to offer it in twin-turbo V8 form as well. More details, including a final decision, is set to be planned for later in the year.