Like many of us, you could be considering buying a second-hand performance car, but trouble is, you don't know what to buy. We normally ask ourselves these questions; 'what will be the most fun to drive?', and 'what is available in my price range?'.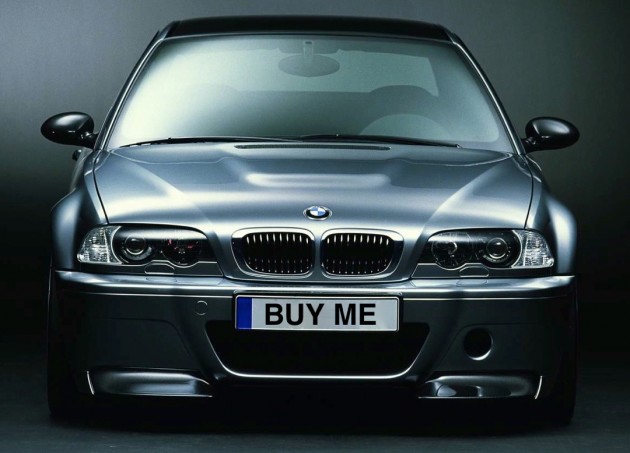 For people who're unsure of what they want, they often ask an uncle, friend, or their local mechanic 'what's a good sports car?'. Well, a Lamborghini is a good sports car, great one in fact, but let's be realistic; what sports car you end up with just depends on your budget.
We've picked out a whole heap of kick-ass performance cars and put them into price brackets relating to how they're fairing in the current used car market.
While we know there's bound to be a varying of opinion on this, we've selected five cars for each bracket that we think are outstanding value. Check it out, you might just find yourself a bargain! Oh, and if there's a model you would have liked to seen in our list, feel free to tell us about it in the comments section at the very bottom of this feature.
(Note: used car prices were based on – Australian dollar – averages calculated at the time this article was published.)
PRICE BRACKET: $1-15,000
2000 Subaru WRX – The cult car that's now a classic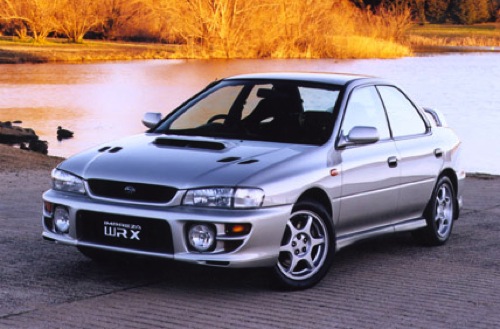 Specifications: 2.0-litre boxer turbo four-cylinder – 160kW – 290Nm – 1270kg – all-wheel drive
Officially released in Australia in 1994, the Subaru Impreza WRX went on to arguably become the most successful performance car of the '90's. It offered very capable performance from its 2.0-litre turbocharged boxer engine, insane grip thanks to all-wheel drive, and had a very 'chuckable' chassis, and neat sedan proportions. Overall, a very rewarding car to own.
Expect to pay: $9,000 onwards
1996 Mercedes-Benz C36 AMG – AMG's original gangster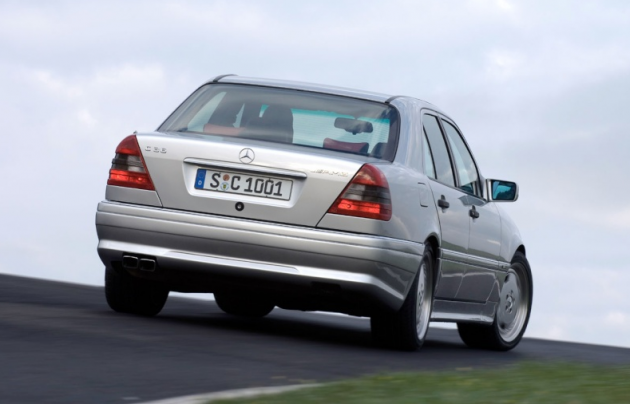 Specifications: 3.6-litre six-cylinder – 206kW – 385Nm – 1560kg – rear-wheel drive
The Mercedes-Benz C36 AMG was AMG's first proper mainstream vehicle. It was pitched as a rival to the E36 BMW M3, offering naturally aspirated straight-six performance. The early versions, from 1995-1996, were available with a four-speed auto, while the later 1996-onwards models came with a five-speed auto.
Expect to pay: $12,000 onwards
2003 Suzuki Ignis Sport – Because anything under 1000kg is fun to drive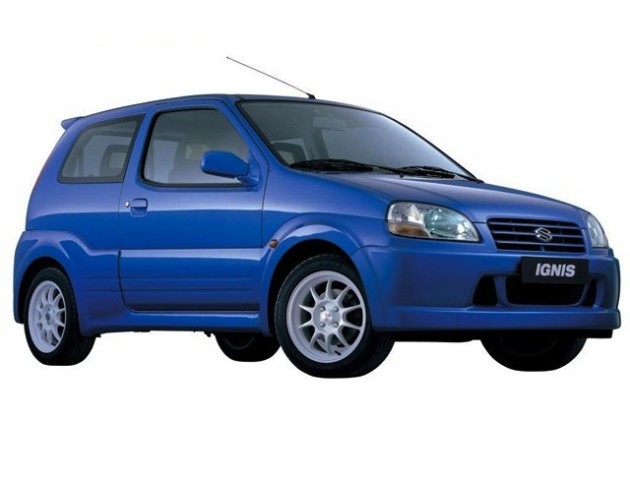 Specifications: 1.5-litre four-cylinder – 83kW – 143Nm – 935kg – front-wheel drive
To look at, the Suzuki Ignis does seem a bit tall, however, to drive, it's a game of power-to-weight. Tipping the scales at a measly 935kg, the tiny Ignis can run very tight lines through the corners, and can easily get back up to speed. It was one of the last aspirated super-lightweight hatches on market. Heck, you even get Recaro seats.
Expect to pay: $6,500 onwards
2000 Nissan 200SX Spec S S15 (Aus delivered) – The mack daddy of Nissan's SX fleet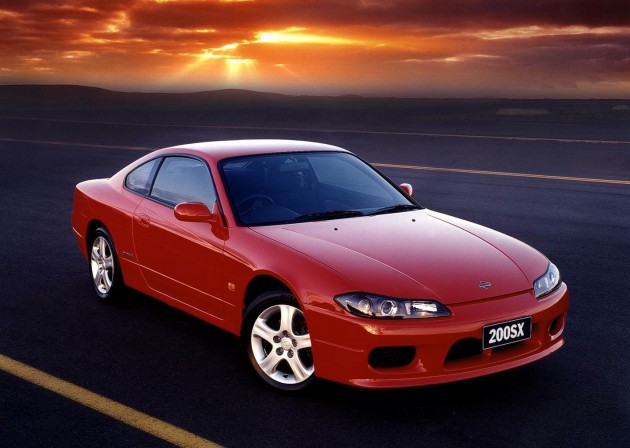 Specifications: 2.0-litre turbo four-cylinder – 147kW – 265Nm – 1265kg – rear-wheel drive
The 200SX is easily one of the best FR-layout vehicles there is, on a fun-for-cost factor anyway. The S15 was the successor to the S14 – which was already a great drive. Somehow they made the newer version tighter, more stylish, and somewhat easier to drive at speed. The S15 is a fan-favourite with hoons alike due to its ability to drift and turbo-whistle its way around a track. Sounds like fun, huh?
Expect to pay: $10,000 onwards
2006 Renault Megane Sport – More booty than Beyonce
Specifications: 2.0-litre turbo four-cylinder – 161kW – 300Nm – 1361kg – front-wheel drive
Like a good croissant, the Megane Sport is a crisp, compact feast of wholehearted goodness. Its quirky looks divides opinion, and the trim does tend to rattle and squeak around town, but hit a back road and open up the taps, and you suddenly forget about those little things. The looks might have to grow on you, but the performance will definitely impress.
Expect to pay: $14,000 onwards
PRICE BRACKET: $15,001-$25,000
2004 Mitsubishi Evolution VIII (Aus delivered) – Mmm, WRXs for breakfast
Specifications: 2.0-litre turbo four-cylinder – 195kW – 355Nm – 1470kg – all-wheel drive
On the road, these beauties are mind-blowing. The grip Mitsu's Super AYC can amass helps you feel like a WRC driver. And power from its 4G63 turbocharged engine is plentiful. The cabin is comfy (namely the much-bolstered Recaros), and has all the creature comforts you expect in a useable, road-going vehicle. It's also ready-to-race and very robust.
Expect to pay: $22,000 onwards
2010 Mazda3 MPS – The Mazda3 MPS won the production class at the 2011 Targa Tasmania. Enough said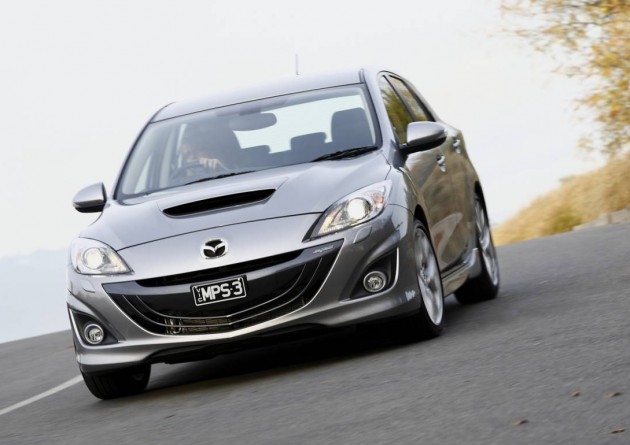 Specifications: 2.3-litre turbo four-cylinder – 190kW – 380Nm – 1456kg – front-wheel drive
The second-gen MPS has all the bells and whistles that the first model did, except it's all just a little more refined. The outside has changed dramatically, with the front carrying Mazda's 'smiley' face grille. The wheels look as if they're straight off the RX-8, but certainly look the goods. It took out overall winner of the showroom class at the 2011 Targa Tasmania – some of the rivals in this class are quite epic. Job well done, Mazda.
Expect to pay: $24,000 onwards
2003 Holden Monaro V2 Series 3 – Better than the original?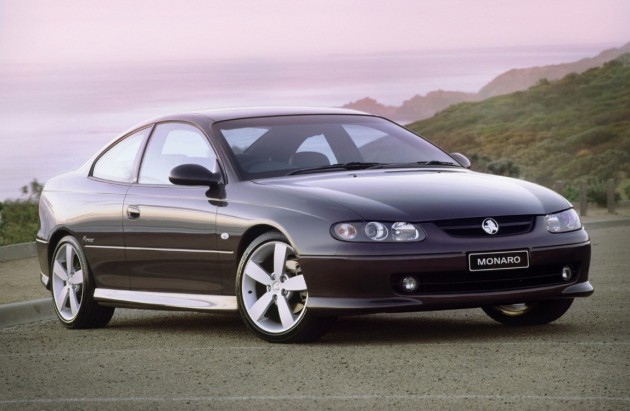 Specifications: 5.7-litre V8 – 245kW – 465Nm – 1732kg – rear-wheel drive
Not since the HQ Monaro had we seen a proper Holden V8 coupe. Based on the VT sedan, the Monaro gave typical SS Commodore buyers the option of having a more exclusive V8 performance car. Inside is a two-plus-two layout, so it's not an overly great family car, but it's a hell of a lot of fun to drive… while looking out the side window, if you catch our drift.
Expect to pay: $20,000 onwards
2006 FPV BF F6 Typhoon MKII – Become friends with your local tyre mob
Specifications: 4.0-litre turbo six-cylinder – 270kW – 550Nm – 1805kg – rear-wheel drive
What you get is a Falcon gone wild. It's a handful to drive on the street, meaning, you'll have a damn hard time keeping under the speed limit. Its tuning capabilities can see rear-wheel-kW figures soar north of 300kW. If you're after a family car that can shake its booty, then an F6 should be on your short list.
Expect to pay: $24,000 onwards
2006 Volkswagen Golf GTI MKV – The Golf GTI was once again a proper hot hatch
Specifications: 2.0-litre turbo four-cylinder – 147kW – 280Nm – 1360kg – front-wheel drive
The Volkswagen Golf GTI has been praised by motoring experts for years, ever since it was conceived in 1974. Engines, transmissions and trims may have changed over the years, but the same basic formula sticks; a pure hot hatch that's always ready to impress. Whether it's taking the family shopping, or out on a country drive, the GTI blends performance with practicality in perfect compromise.
Expect to pay: $16,000 onwards
PRICE BRACKET: $25,001-$40,000
2008 Nissan 350Z Track – The VQ35 engine is perfect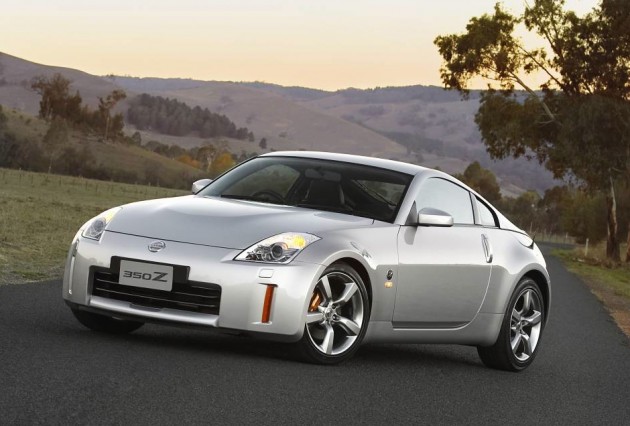 Specifications: 3.5-litre V6 – 230kW – 358Nm – 1480kg – rear-wheel drive
Nissan doesn't muck around when it comes to its Z cars. The highly-engineered two-seater chassis is something to marvel on the road. While the 350Z might look big and bulky, to throw about, it's quite nimble and responsive. Backed up by one the best V6 engines ever made – it's listed in 'Ward's 10 Best Engines' – the 350Z makes for a great everyday sports tourer.
Expect to pay: $30,000 onwards
2006 HSV VZ Clubsport – 6.0-litres of LS2 grunt. That is all…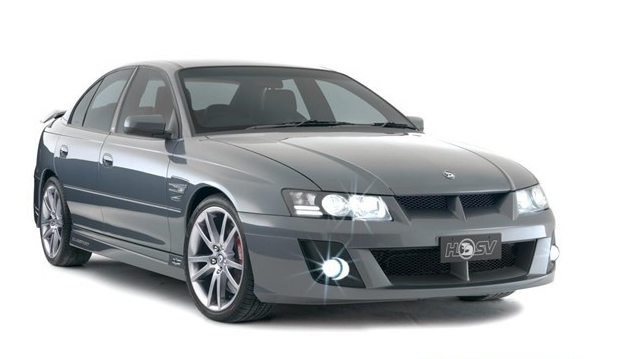 Specifications: 6.0-litre V8 – 297kW – 530Nm – 1655kg – rear-wheel drive
Equipped with GM's famous LS2 6.0-litre V8 engine, you just know it has to be a good thing. Though this particular model was the last before VE came out, it spells incredible value-for-money on a bang-for-buck scale. Well equipped inside and out, it's a modern Australian muscle car. And it's only a cam, tune, and intake package away from making near enough to 300kW at the wheels. Now that's grunt.
Expect to pay: $27,000 onwards
2000 E39 BMW M5 – Nothing beats having eight individual throttle bodies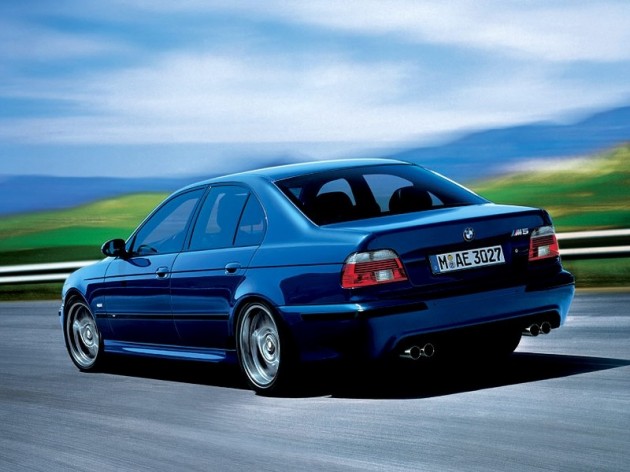 Specifications: 5.0-litre V8 – 294kW – 500Nm – 1790kg – rear-wheel drive
This is the third-generation M5, and the last to feature a normal manual transmission. Fitted with features such as satellite navigation, leather sports seats and all the luxuries you'd expect in a top-line 5 Series, the M5 is also a pure performance machine. It was used as the official Nurburgring RingTaxi, which involved countless laps of abuse around the Nurburgring, yet it still held together as a comfortable five-seat sedan. With a V8 engine featuring double VANOS variable valve timing, and a redline of 7000rpm, it's one of the best-sounding V8s around too.
Expect to pay: $35,000 onwards
1999 Nissan R34 Skyline GT-R – Whatcha gunna do, whatcha gunna do when the GT-R comes for you
Specifications: 2.6-litre twin-turbo six-cylinder – 206kW (though it was said to have 244kW in factory guise) – 392Nm (speculated figure unknown) – 1536kg – all-wheel drive
Forget the film, this is the real 'Godzilla'. The term was drummed up by an Australian motoring magazine some 20 years ago, but whoever thought it up was on the money. The Skyline GT-R has it all; grip; go; and Brembo stopping power. That, combined with sophisticated electronic driving aids, makes it the fastest, and most iconic car to come out of Japan during the '90's – albeit late '90's. It makes people say 'wow' a lot.
Price when new: (this vehicle wasn't sold new in Australia; grey import only)
Expect to pay: $38,000 onwards
2010 Mini Cooper John Cooper Works – Mini shape, large performance
Specifications: 1.6-litre turbo four-cylinder – 155kW – 260Nm – 1205kg – front-wheel drive
The ultimate in pocket-rocket performance. With a very zippy turbo four, and a highly nimble chassis with short front and rear overhangs, you'd be hard-pressed to find a compact car that's as easy to drive quickly as this is in this price range. It's also an incredibly fun car to drive, with a funky interior, and uses very little fuel.
Expect to pay: $32,000 onwards
PRICE BRACKET: $40,001-$60,000
2010 Ford Focus RS – Sounds like an actual WRC car crossed with a Lamborghini Gallardo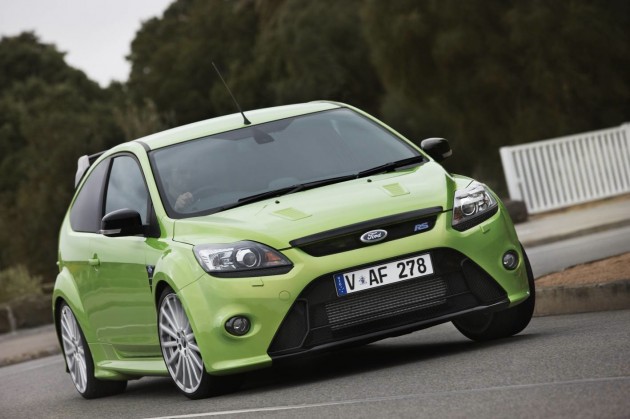 Specifications: 2.5-litre turbo five-cylinder – 224kW – 440Nm – 1492kg – front-wheel drive
Front-wheel drive cars can often be a handful, especially when they are packing more than 200kW. The Ford Focus RS is a thrilling drive, but if you don't hang onto the steering wheel, it'll bite you. The Volvo-sourced turbocharged five-cylinder engine is just sublime, with its exhaust and intake reminiscent of Group B rally cars. Simply put, it is an absolute weapon.
Expect to pay: $45,000 onwards
2010 FPV GS 315 – Meet the HSV Clubsport killer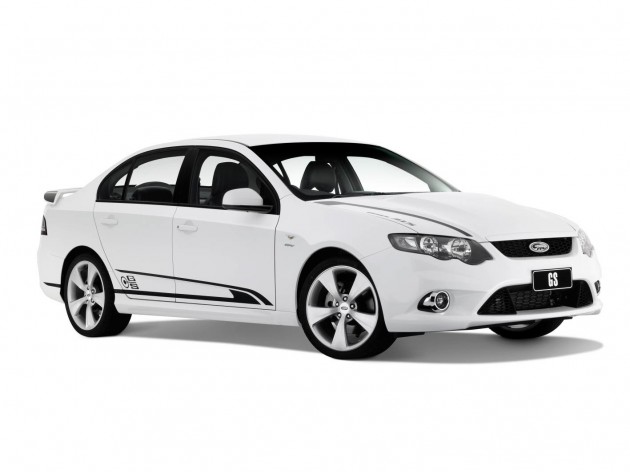 Specifications: 5.0-litre supercharged V8 – 315kW – 545Nm – 1774kg – rear-wheel drive
Equipped with the 'Coyote V8', this is one very fast Falcon. While many people dream of having the GT, the GS is a bit of a wolf-in-sheep's-clothing. The whine of the supercharger is enticing, as is the exhaust note, emitting crackles and pops whenever you jump on or off the gas. Its aftermarket tuning capabilities are endless – you can easily exceed 350kW at the wheels. The GS gives new definition to 'turning tyres'.
Expect to pay: $44,000 onwards
2008 BMW 135i – As close to the 1M as most of us will get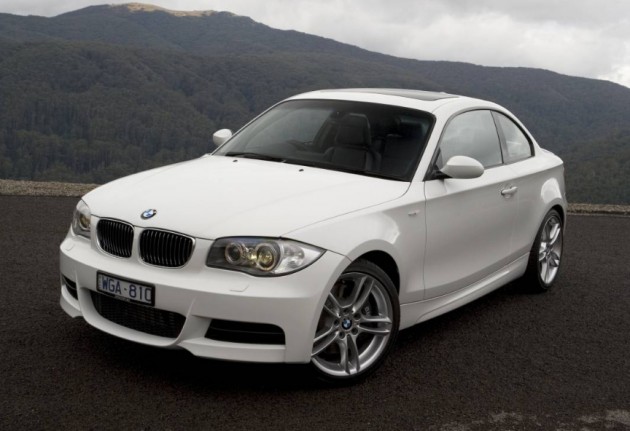 Specifications: 3.0-litre twin-turbo six-cylinder – 225kW – 400Nm – 1405kg – rear-wheel drive
The BMW 135i is an award-winning compact rear-drive coupe. It packages together quality and luxury, as well as excellent performance. It's also quite fuel-efficient and comes with a six-speed manual transmission. A solid little performer that is sure to be a future classic.
Expect to pay: $46,000 onwards
2006 Mercedes-Benz C55 AMG – Before the almighty C63 AMG there was…
Specifications: 5.5-litre V8 – 270kW – 510Nm – 1630kg – rear-wheel drive
Slapped (most likely carefully placed) in the engine bay of the W203, 2005-onwards C-Class is AMG's aspirated 5.5-litre V8 engine. The engine note alone is worth every dollar its original owners splashed out, let alone the leather clad trim, and AMG sports-tuned suspension and brakes. While it may not be as brutal as the newer C63 AMG, it's still a high-performance modern V8 Mercedes.
Expect to pay: $48,000 onwards
2005 Porsche Boxster S 987 – S stands for 'serious'
Specifications: 3.2-litre boxer six-cylinder – 206kW – 320Nm – 1420kg – rear-wheel drive
Often regarded as the poor-man's Porsche 911, the Boxster is becoming a very accessible sports car, in terms of prices. The only people who care and call it a poor-man's Porsche are those who haven't driven one. It's a Porsche, which means years and years of technology and expertise has trickled down into a robust, high-quality piece of machinery.
Expect to pay: $45,000 onwards
PRICE BRACKET: $60,001-$100,000
2003 Audi RS 6 – "oh yeah, I've got a twin-turbo V8, mate"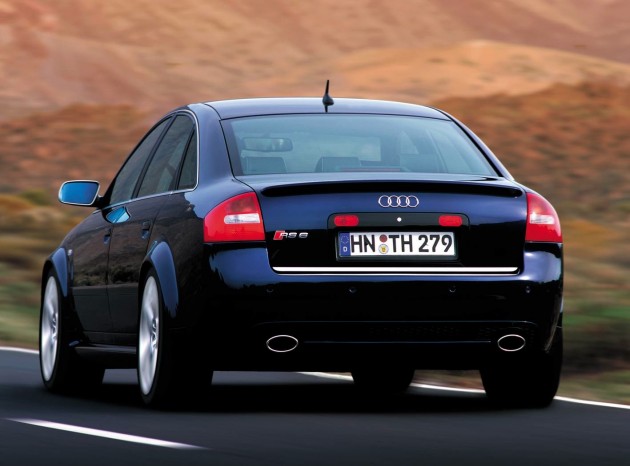 Specifications: 4.2-litre twin-turbo V8 – 331kW – 560Nm – 1840kg – all-wheel drive
This is the sheep in wolf's clothing. From the outside, only keen enthusiasts will know what's going on underneath. This was one of the first 'RS' Audis to be built during the time when Audi and Volkswagen really starting making a big impact in the world of motoring. With revenues up, the company was able to really step up in terms of quality and performance. And it showed with the RS 6. Simply ballistic performance in every way.
Expect to pay: $50,000 onwards
1995 Ferrari F355 Berlinetta – This car ain't no trophy… so you would you drive it like one?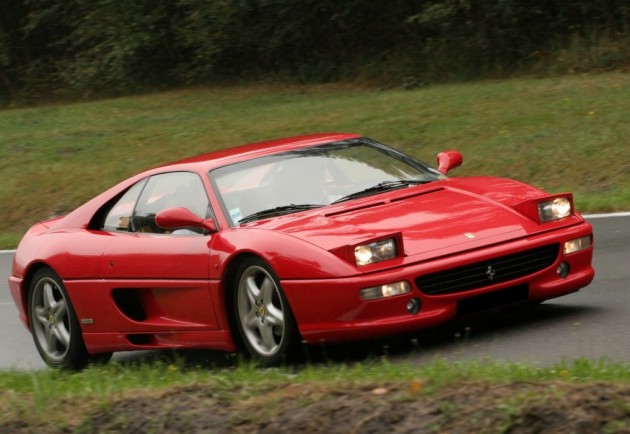 Specifications: 3.5-litre V8 – 280kW – 363Nm – 1353kg – rear-wheel drive
The Ferrari F355 is something to get excited about. It ticks all the boxes a supercar should; revs hard; wraps around bends fast; has high top speeds and engine power; and is stunning to behold. To this day, they still turn heads, and give bystanders an ear-full of aural bliss. Just make sure if you're in the market to buy one, check it has excellent service history.
Expect to pay: $85,000 onwards
1991 Honda NSX – Good enough for Ayrton, good enough for us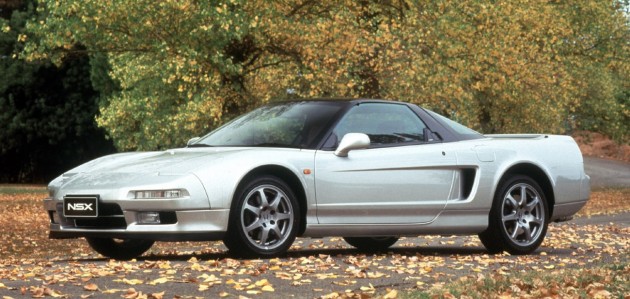 Specifications: 3.0-litre V6 – 201kW – 284Nm – 1351kg – rear-wheel drive
Anything co-engineered by Ayrton Senna has to be a good thing. At the time of NSX's conception, Ayrton was winning race after race for Honda. His input shows; the NSX was a genuine performance car that was way ahead of its time. Proof they're still a hero car today is reflected by their market value. If you can get your hands on a good one, buy it, and never let it go. The NSX is the master of all aspirated Japanese vehicles.
Expect to pay: $50,000 onwards
2005 Maserati Gransport (4200 GT) – Has a Ferrari engine. Yes please…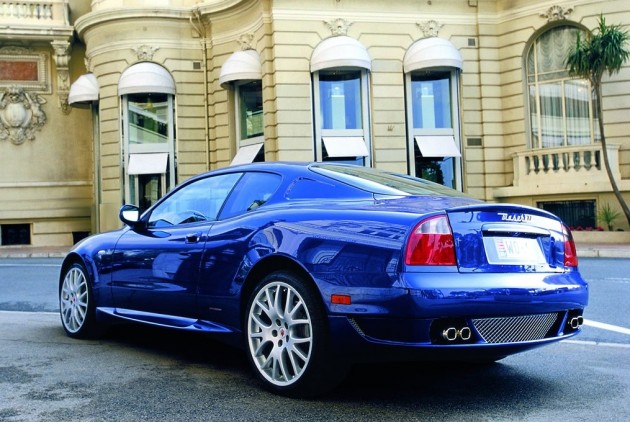 Specifications: 4.2-litre V8 – 295kW – 451Nm – 1680kg – rear-wheel drive
This is the cool cat's car. It looks awesome, performs well and sounds beautiful. Once you step inside, things only get better. Maserati's are renowned for plush, luxurious interiors, backed up by Ferrari-derived performance. The 4200 superseded the twin-turbo 3200GT, and came with a higher-powered naturally aspirated V8 with sounds that made the hairs on your neck stand tall.
Expect to pay: $60,000 onwards*
2008 Lexus IS F – What do you reckon F stands for?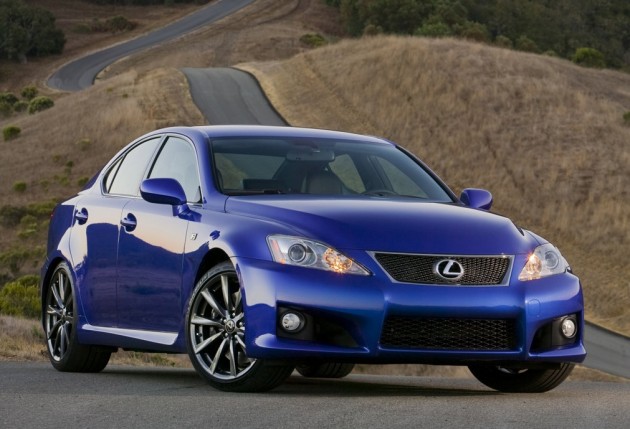 Specifications: 5.0-litre V8 – 311kW – 505Nm – 1700kg – rear-wheel drive
The IS F was designed to take on BMW's M3. A big task. To accomplish the job, Toyota engineering departments had to hone the handling dynamics, develop an engine that could only be regarded as fantastic, and provide and high quality sports/luxury interior. Did it succeed? Some will argue it's better, some will argue it's not. The main thing is that it is a true competitor. One drive will make the decision easier for you.
Expect to pay: $70,000 onwards
PRICE BRACKET: $100,000 plus
2006 BMW M6 – When eight cylinders isn't enough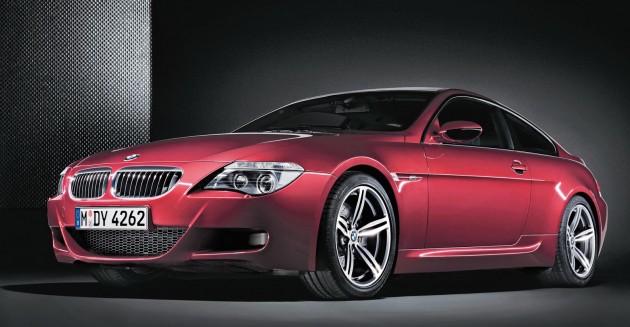 Specifications: 5.0-litre V10 – 373kW – 520Nm – 1710kg – rear-wheel drive
If you don't do soccer-mum sedans, but you still want a piece of BMWs howling V10, the only place you'll find that is in the 2006 BMW M6. While its looks are a love-hate saga between fans, there's no arguing about the fundamentals. One look at the brakes behind the huge M Sport wheels says, 'get out of my way'. While they still command more than $100k, rest assured you're buying a true piece of BMW M history. We really don't think we'll see another aspirated V10 from BMW anytime soon.
Expect to pay: $105,000 onwards
2009 Nissan GT-R – Best-value supercar on the planet?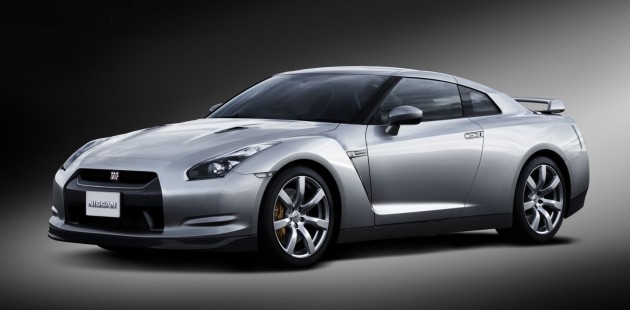 Specifications: 3.8-litre V6 twin-turbo – 357kW – 588Nm – 1748kg – all-wheel drive
The long-awaited successor to the R34 Skyline GT-R, the R35 GT-R redefines what we thought was fast. It's the Playstation generation's dream ride. Dropped was the inline six-cylinder, and in was a brutal 3.8-litre twin-turbo V6, backed up by a beefy six-speed dual-clutch transmission; the 2009 GT-R is not for the fainthearted. Like we said in the title, it is the best-value supercar on the market. Only until the R36 GT-R comes along…
Expect to pay: $100,000 onwards
2004 Porsche 911 GT3 996 – The sweetest sounding boxer-six there is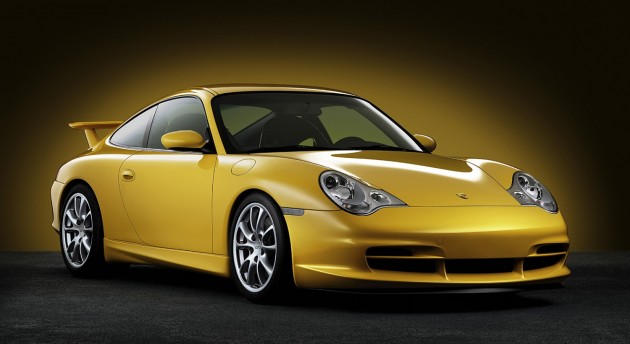 Specifications: 3.8-litre boxer six-cylinder – 280kW – 385Nm – 1380kg – rear-wheel drive
If naturally aspirated engines is your thing, then a 996 911 GT3 is your calling. Right out of the box these cars are seriously quick and made for the track. It's the one epic performance car you can drive to the track, win, and drive home. We also reckon it's one of the best looking 911s. Most would go for the Turbo 996 for the bragging rights and pure speed, but someone who loves nothing more than soaking up back roads and railing around bends, needs to go for the GT3.
Expect to pay: $120,000 onwards
2003 Ferrari 360 Modena (manual) – Who doesn't want to own a Ferrari?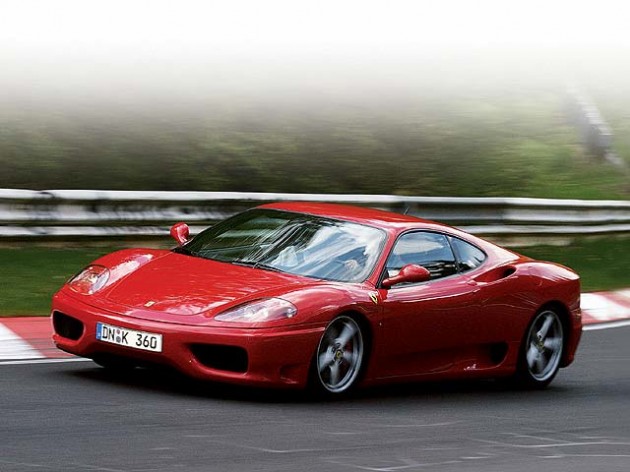 Specifications: 3.6-litre V8 – 294kW – 373Nm – 1336kg – rear-wheel drive
We've all seen them on the road and thought, I wish. Well, don't wish, for less than the price of a new M3 you can buy one of Fiorano's finest. When it was released, its handling dynamics blew motoring journos out of the water. Visually, and on paper, the 360 Modena was overall a bigger car than the F355 predecessor. The new, larger structure, was welcomed by fans. The new car had more presence. And was faster, too. If you've ever been lucky enough to drive, or go in one, there's no doubt you've never stopped talking about it.
Expect to pay: $120,000 onwards
2004 E46 BMW M3 CSL – Aspirated M goodness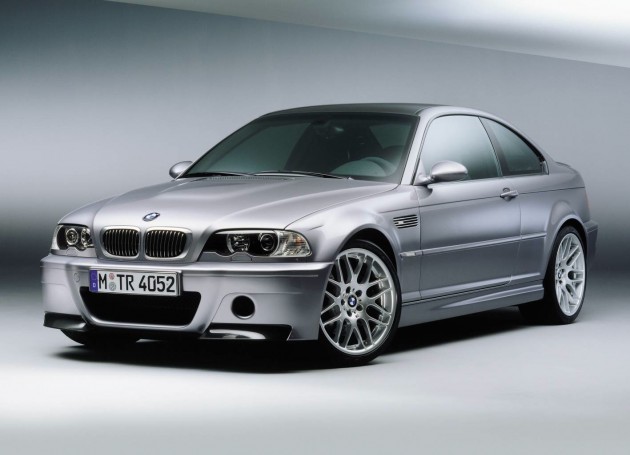 Specifications: 3.2-litre six-cylinder – 265kW – 370Nm – 1385kg – rear-wheel drive
The pinnacle of BMW M's performance philosophy. It had a tighter steering ratio than the normal M3, an extremely throaty carbon fibre six-throttle-body inlet, a more powerful engine, and lost around 110kg in weight thanks to carbon fibre revisions. It is, easily, one of the best track day vehicles on the market.
It's capable of lapping the Nurburgring in just 7:50. That's quicker than a 997 Porsche 911 Turbo, Lamborghini Gallardo LP560-4, Mercedes-Benz CLK DTM AMG, and Ferrari F430. Need we say more? All this coming from a car built in 2004, using a naturally aspirated inline six. Just 23 were made available to Australians, making it one exclusive Beemer. If you can find one, and have the money, buy it.
Expect to pay: $120,000 onwards