General Motors and Ford revived a couple of old model names for the North American market near the turn of the century, with the Chevrolet Impala and Mercury Marauder. These cars were created by rummaging through their police package parts bins and releasing special models for the general public.
There were more than six times the amount of Chevrolet Impala SS examples built compared to the Mercury Marauder. Both cars were relics of dated car platforms when production ended, but they have gained plenty of followers who appreciate their unique full-size and high-performance characteristics.
Here we take a look at the modern classics which took their names from cars of the classic 1960s era.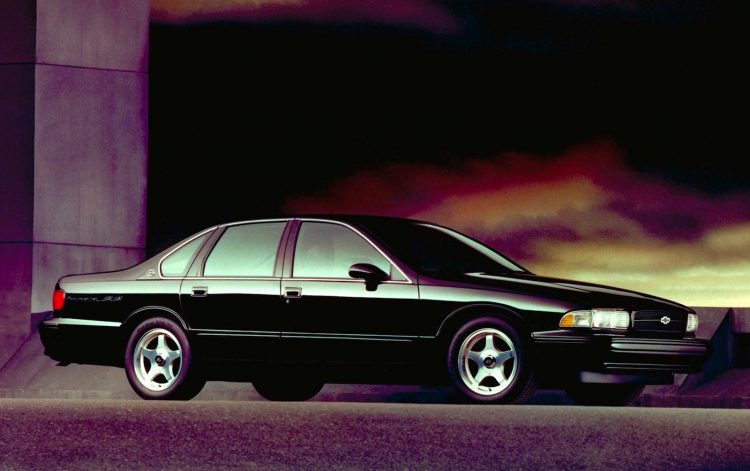 Chevrolet Impala SS (1994 to 1996)
The 1994 Chevrolet Impala SS was based on the fourth-generation Caprice; a traditional large, rear-wheel drive car that was employed in large numbers by taxi operators and police departments across North America who appreciated its simple engineering and large interior space.
Criticised for its bloated appearance, the fourth-generation model was essentially a bigger body on a carried-over platform with a standard V8 engine and simple construction, until production ended in 1996.
The all-black Impala SS began life as a Caprice-based concept performance car shown at the 1992 Detroit Auto Show. It drew such a strong reaction that it was put into production for 1994.
Unlike the concept car's 500ci (8.2-litre) monster V8 engine, the production Impala SS was fitted with a police-spec 194kW (260hp) 5.7 litre (350ci) LT1 V8 as used in the Corvette. In the Impala SS, the engine was tuned for low-end torque rather than high-end output like the Corvette, and coupled to a four-speed automatic transmission.
Other special features include five-spoke sports alloys, lowered sports suspension, uprated four-wheel disc brakes, dual exhaust system, transmission cooler and a high-output electrical system.
Its second year saw dark cherry and dark grey-green added as paint colours, however, the best year was 1996 which introduced a console-mounted shifter, traditional analogue speedometer and tachometer, and an improved camshaft.
0-60mph (0-97km/h): 7.0 seconds
Quarter mile: 15.3 seconds
Total built: 69,678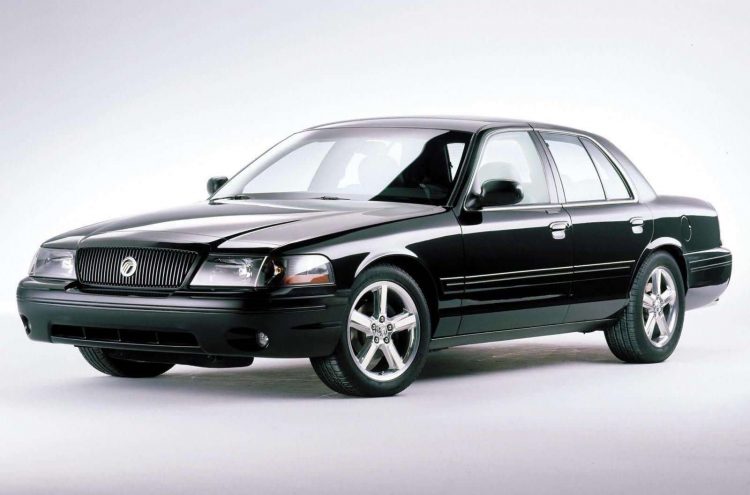 Mercury Marauder (2003 to 2004)
The 2003 Mercury Marauder was based on the Ford Crown Victoria which debuted in 1992 and in updated form is still a primary police vehicle in North America today. Like the Chevrolet Caprice, the Crown Victoria is a full-size V8 sedan with simple engineering and large interior. It was revised with more formal styling for 1998 and remained in this form until production ended in 2011.
The Mercury Marauder began life as a full-size convertible concept car at the 2002 Chicago Auto Show. It featured a supercharged 4.6-litre (281ci) Modular V8 engine, developing 250kW (335hp). In production form it carried a 225kW (302hp) version as used in the Mustang Mach 1 mated to a four-speed automatic transmission.
The model was fully colour-coordinated in appearance except for the side window surround trim, badges and sports alloy wheels. The front end styling is based on the luxury Mercury Marquis (which also shared the same platform) but with a blacked-out grille, while the rear end is mostly Crown Victoria, both with unique bumpers and fog lamps at the front.
As the Marauder was based on the Police Interceptor package, it featured uprated four-wheel disc brakes, revised transmission, heavy-duty suspension, rack-and-pinion power steering (the Marquis still came with a dated recirculating ball design), limited-slip differential and an alloy driveshaft.
The five-spoke alloys were uniquely fitted with centre caps showing the classic 1960s Mercury logo, and the cabin featured special simulated satin aluminium trim.
0-60mph (0-97km/h): 6.8 seconds
Quarter mile: 15.2 seconds
Total built: 11,052