We haven't forgotten about our Volvo 240 GL V8 project car, although it might seem like we have. It's been through a few hurdles and there's been a few changes to the plans, that's all.
For this installment it's all about the turbocharger. We were going to go with a Garrett GT4202 turbo, but now, thanks to the good guys at GCG Turbocharger Australia and their advice, we're switching to a ball bearing GTX4202R.
It features a 1.01a/r turbine housing with an 11-blade compressor wheel. This is the latest design by Honeywell Garrett, providing quicker spool-up compared with an older 12-blade design.
On the exhaust side is a T4 housing with twin-entry exhaust, known for its compact fitment and design, with a true split-pulse manifold also providing optimum boost response. Using this layout also allows for easy upgrading if we decide we need more power.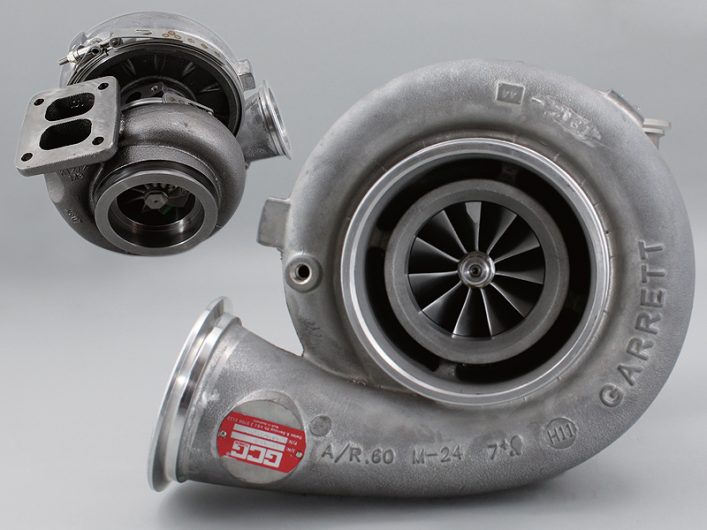 The housing features a V-Band connection to the exhaust for ease of fitting, and will be made to accept either a 3.5-inch or 4.0-inch system. We haven't decided what we're going to go for yet. This setup should be able to provide up to 1000hp from a Chev V8.
In other news, the 240 has finally come out of the paint shop. We had some hurdles preparing the car on our part, but now it's all schmick and ready to be buffed and finished. Above is a teaser image of the painted car.
We'll be putting together the next feature next week covering the next steps, including going over the paint process in more detail. We'll also be going over the final plans, including covering the engine installation and what components we're going to use.
It's all down hill from here, folks. Before we know it we'll be starting her up for the first time and hitting the drag strip to see what sort of time she does. Very exciting times ahead.