Following a number of teasers, Volvo has now gone ahead and unveiled its new Concept 40 concepts cars, previewing an all-new small SUV, set to be called the XC40, as well as a sedan version to be called the S40.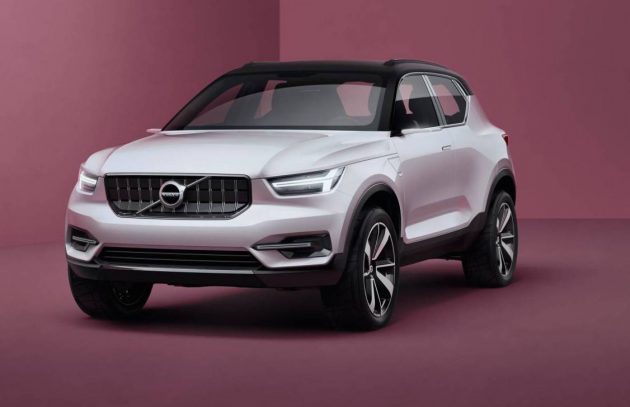 At this stage these are only concepts but they give us a strong indication on the design direction of the upcoming production models. Both are based on Volvo's new Compact Modular Architecture, which will be used for all of Volvo's future small cars.
The 40 series models will benefit from advanced technologies applied to the CMA, including the "world's most advanced standard package of safety features", Volvo says.
Volvo confirms there is a new T5 Twin Engine powertrain coming with the new 40 series models, comprising of a three-cylinder and seven-speed dual-clutch auto, along with a front wheel-based electric motor system. A pure electric setup will also be offered. Kevin McCann, managing director of Volvo Car Australia, said:
"By taking a modular approach to both vehicle architecture and powertrain development we have succeeded in leap-frogging many of the players in the prestige segment. Our new battery electric powertrain variant opens yet another exciting chapter in the unfolding Volvo story."
The first models are expected to be the XC40, S40 and V40. The XC40 in particular will be an important model for Volvo as it is currently missing out on the popularity of the small SUV market segment. It only offers the V40 Cross Country which is essentially a jacked up V40.
As for the design, well, these concepts look stunning, with plenty of modern design cues, a high waistline, large prominent front grille, and Volvo's latest 'Thor hammer' headlight design. These seem to blend in well with the company's latest design language, as applied to the new XC90 and S90.
Production will commence in 2017, with an Australian debut confirmed for later in 2017 or early in 2018.