A rough and ready Tesla Model X has been rendered, giving people an idea of what a series off-road version of the electric SUV could look like.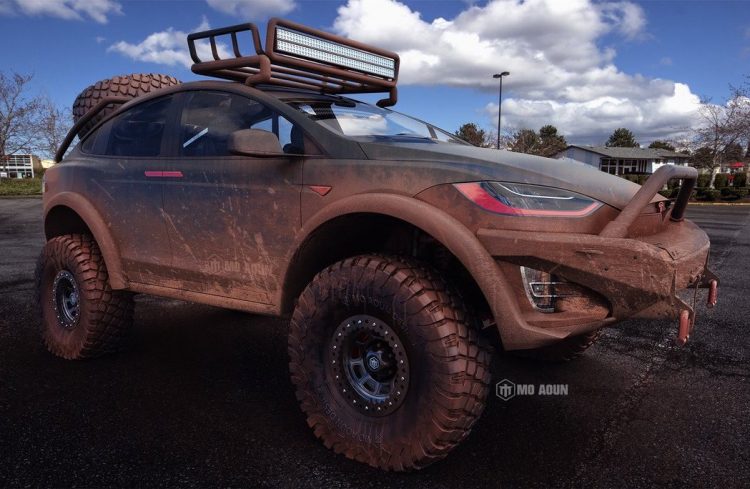 Like the vast majority of 'crossover' SUVs on sale today, the Model X is a three-row, road-oriented chariot with higher ground clearance. Its electric drivetrain and 'falcon wing' rear doors give it a major point of differentiation in the market.
While car makers worldwide have yet to produce a truly off-road oriented EV, this Model X with attitude rendering has surfaced on Teslarati via Twitter, showing a Model X given the hardcore off-roading treatment.
From the image, we can see it has higher ground clearance, wheel arch cladding, huge off-roader tyres, a heavy-duty bullbar and winch setup, and a roof basket and spare wheel atop its sloping rear windscreen. The render was done by Mo Aoun, with Teslerati adding:
"Mo was inspired to create the beast after talking with a friend about ideas on how to get a job working on the Forza Horizon game with 10 Turn Studios. He had previously experimented with 'Frankensteining' an Audi R8 into an off-road vehicle which gained widespread exposure on the front page of Behance."
The rendering apparently took nine hours and is the culmination of Aoun's 14-year experience in automotive design. What do you think? Would you be confident to take an electric off-road vehicle rock-climbing and river-fording? Tell us what you think below.