Ford has found a rare image of a Ford Escort Mk I Twin Cam rally car as part of its Ford of Britain 100: Image of the Week centenary celebrations.
As a way of celebrating the milestone, Ford of Britain is digging up some of its old image archives and will release a rare photo every week. This, number 45 of 52 image, shows British rally drivers Roger Clark and Jim Porter negotiating through a creek crossing at the 1969 Sam Remo Rally in Italy. As you can see, the old Escort has no trouble fording through the water.
This was a pretty important year for Ford in not just the production car market, but in the World Rally scene as well, as the company changed from using its previous circuit and rally star, the Lotus Cortina, and adopted a bright young go-getter known as the Ford Escort Twim Cam. A car which was launched in 1968.
The rear-wheel drive Escort offered various advances in technology and performance out in motorsports fields, and set new standards for the accessible and relatively cheap motor vehicle in the new car market.
With its relatively revolutionary twin cam engine and a lightweight (up to 136kg lighter than the Cortina it replaced) and nimble platform, Clark and Porter went on to win the Circuit of Ireland Rally the next year. It also won the Danish Rally three times, and the Austrian Alpine Rally. It's now grown on to be one of the true cult classics of the era, and a favourite among driving enthusiasts and collectors.
It's interesting, and great, to see Ford is still competing in the sport of rally over 50 years later. Only now the car Ford uses is a new Ford Focus with a 300hp (224kW) turbocharged 1.6-litre engine, matched up to an all-wheel drive system.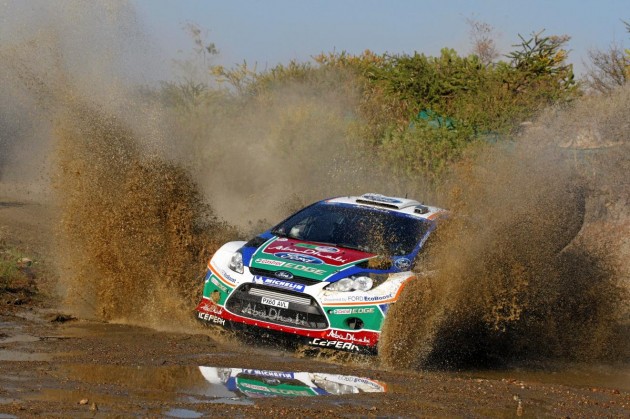 We'll keep you updated with next week's Ford of Britain 100: Image of the Week.