The very first Range Rover, build number 001, is going up for auction at The Salon Price Sale by Silverstone Auctions next month. It's been fully restored and is all original.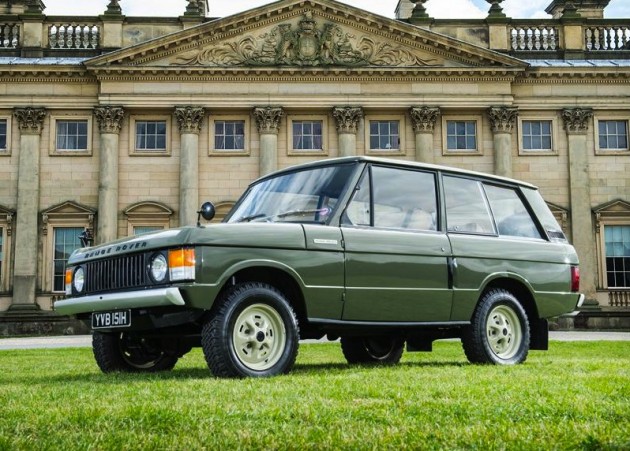 Production of the luxury-focused Land Rover Range Rover began in 1969, with the very first model being sold to Michael Furlong. Furlong was a producer of two promotional films for the, at the time, all-new model.
Since then, the car has been resprayed in Bahama Gold and passed through a few different owners. In the early 1990s, 001 was found by an avid collector who set out a professional six-year ground up rebuild project for it.
All of the vehicle's components retain 'matching' numbers, including the chassis, the 3.5-litre V8 engine, gearbox, and the body panels. It was also returned to its original Olive Green colour.
The luxury SUV has been reissued #001 by the local motor registry and wears the original number plate 'YVB 151H'. The odometer reads 139,932km, which is reasonably low for a 40-year-old vehicle. Nick Whale, managing director at Silverstone Auctions, said
"It's wonderful to be able to offer this iconic British model for auction at the UK's finest concours event. These cars are incredibly popular and we expect a significant amount of interest when it goes under the hammer."
The unique model will go under the hammer on September 4. It's expected to fetch between £100,000 and £140,000 (around $AU180,000 to $254,000). Head over to the Silverstone Auctions  listing for more details.