Following the announcement of Martin Winterkorn's resignation as CEO of Volkswagen, the company has announced Porsche chairman Matthias Müller as the new boss until a replacement is found.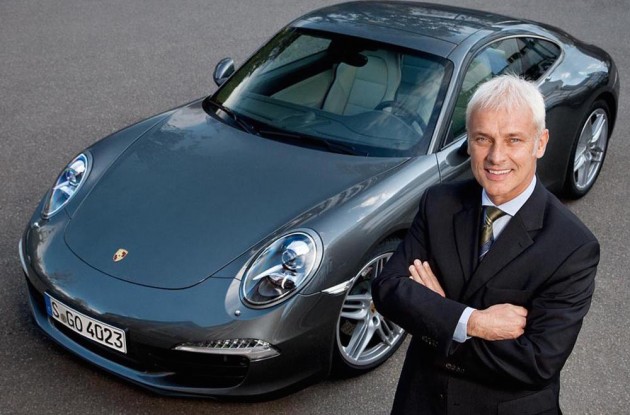 Müller will remain as chairman of Porsche AG, a subsidiary of Volkswagen Group, and will continue until Winterkorn's replacement is sourced. The company decided the move at a supervisory board meeting in Wolfsburg on Friday. Speaking about the change, interim chairman at VW Berthold Huber said,
"Matthias Müller is a person of great strategic, entrepreneurial and social competence. He knows the Group and its brands well and can immediately engage in his new task with full energy. We expressly value his critical and constructive approach."
For those who haven't heard the news, Volkswagen has admitted to a massive scandal which involved cheating emissions tests on at least one of its engines. This turned out to affect 11 million VW and Audi models around the world fitted with a 2.0 TDI.
Although there is nothing specifically wrong with the cars with the engine, and there is no recall at this stage, the cars do have an illegal program embedded into the engine's computer which switches the unit to a less pollutant driving mode when the car recogises it is being tested.
In this mode, the engine is able to pass strict emissions laws that are in place in certain regions, namely the US market. It's understood the engine actually produces up to 40 times more emissions during regular public road driving.
Müller says his first task is to regain the trust of consumers by providing absolute transparency, as well as coming up with the right conclusions for the situation. In a statement, he said;
"Under my leadership, Volkswagen will do everything it can to develop and implement the most stringent compliance and governance standards in our industry. If we manage to achieve that then the Volkswagen Group with its innovative strength, its strong brands and above all its competent and highly motivated team has the opportunity to emerge from this crisis stronger than before."
Although the plan seems a little ambitious in parts, it is good to see the company is at least admitting to the malpractice and seems to be making appropriate steps to try and rectify.