A new track-ready road car is on the way from another niche carmaker in the UK. Called the Elemental RP-1, the two-seater lightweight will feature a Ford EcoBoost engine.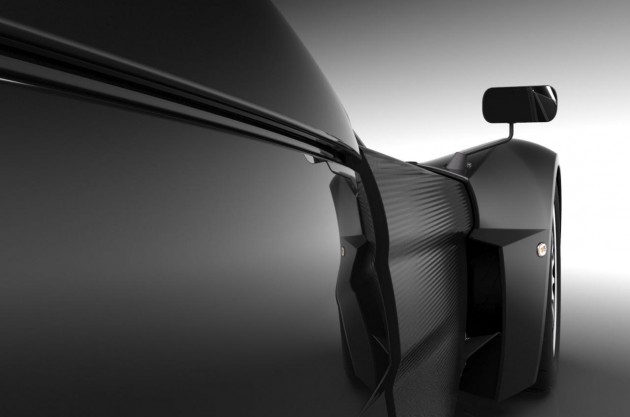 Only a handful of teaser images have been revealed at this stage, before its full debut taking place at the 2014 Goodwood Festival of Speed later this month.
As you can see, the RP-1 will come with unique bodywork with sharp details such as the headlight clusters, as well as a load of vents and intakes, and exposed carbon fibre elements.
Power comes from the widely used Ford 2.0-litre EcoBoost turbo four-cylinder engine. The unit usually develops around 180kW, but here, the company has boosted it to produce 206kW.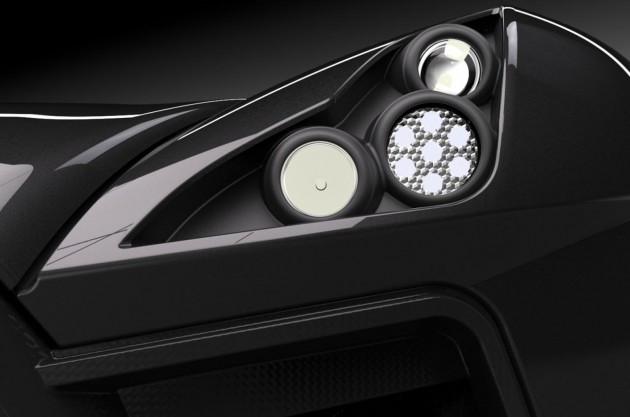 Acceleration figures haven't been mentioned, however, given the car weighs just 450kg, the power-to-weight ratio is incredible. Expect the sprint to come up in under 4.0 seconds.
Aside from outright performance and agility, the Elemental RP-1 will showcase a number of unique creature comforts, such as a heated footwell, a fully customisable dash interface which can display replays from external cameras, as well as a seating layout capable of accommodating drivers up to 1.98 metres tall.
The company plans to put the driver's car into production next year, ready for sale in the UK.