BMW is still winning the premium German sales race between Mercedes-Benz and Audi, however, Mercedes-Benz overtook Audi last month thanks to a range of new compact models.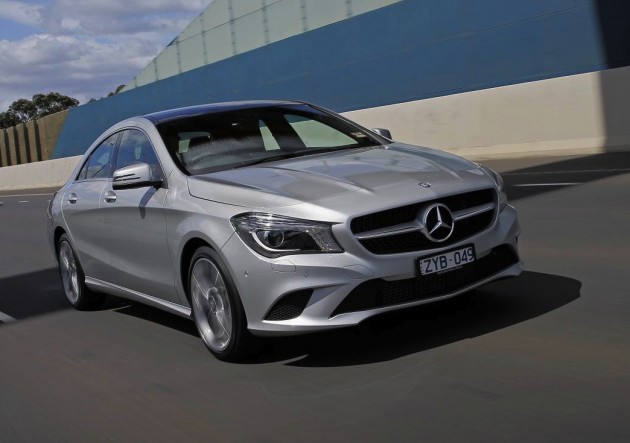 During November, Mercedes-Benz sold 133,441 vehicles around the world. It was just enough to beat Audi, which sold 132,050. Mercedes-Benz sales increased 11 per cent on last year's sales while Audi only rose 7 per cent.
BMW, on the other hand, sold 149,663 vehicles last month. It's a rise of just 3 per cent.
Part of Mercedes-Benz's success is being put down to the new A-Class and its sleeker four-door cousin, the CLA-Class (pictured). The new four-door coupe has been popular in Australia too. Last month, Mercedes sold 211 CLA-Class examples which was quite a lot more than Audi A4 sales (164).
So far this year, BMW is winning the overall sales contest as well, with 1.49 million vehicles sold so far this year. It's ahead of Audi's 1.44 million effort and Mercedes-Benz's 1.32 million.
BMW sales are up 8 per cent on last year's figures, while Audi sales rose 7 per cent. Mercedes-Benz is catching up, with sales rising an impressive 11 per cent.