Tesla is taking what many analysts are calling a risky strategy with the upcoming Model 3 volume car, by elinminating many normal steps of the validation process to ensure the car has a chance of meeting its initial on-sale target of July, 2017.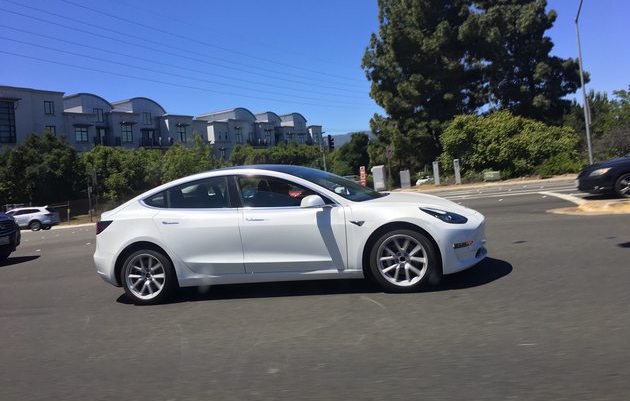 Elon Musk assured shareholders at the recent quarterly earnings meeting that the Model 3 is still on target to launch in two months, in a bittersweet letter that included a $330 million first quarter loss. This was cited mainly due to spending being ramped up to facilitate the enormous volumes projected for the Model 3.
Earlier in the year, Musk also said the Model 3 would be "just a smaller, more affordable version of the Model S with less range and power and fewer features." Building on this, Musk's letter added:
"One of our challenges will be to eliminate any misperception about the differences between Model S and Model 3. We have seen a belief among some that Model 3 is the newest and more advanced generation of Model S. This is not correct."
An0ther pre-production Model 3 has been spotted in the U.S. recently, driving around the streets in Palo Alto. It was seen travelling next to a first-gen Toyota Prius interestingly enough, giving us some clues of the general proportions.
In other news, Tesla's Solar City division deployed 150mW of solar energy installation compared to 214mW last year. Tesla shares have dropped five per cent to US$295.46 (AU$398,36), but this is after a 40 per cent spike earlier this year that pegged the company as 'more valuable' than Ford and Chrysler.
All eyes are on Tesla to see if it can get the Model 3 quickly to market without quality issues as well as ramp up production to half a million in 2018. In the meantime, it will show its new semi-truck in September with the Model Y SUV possibly making an appearance in the next 18 months.