With the Ford Falcon already out of production and the locally-made Holden Commodore soon to cark it, Australian police services around the country will soon have to look for another highway patrol car. Enter the Chrysler 300 SRT.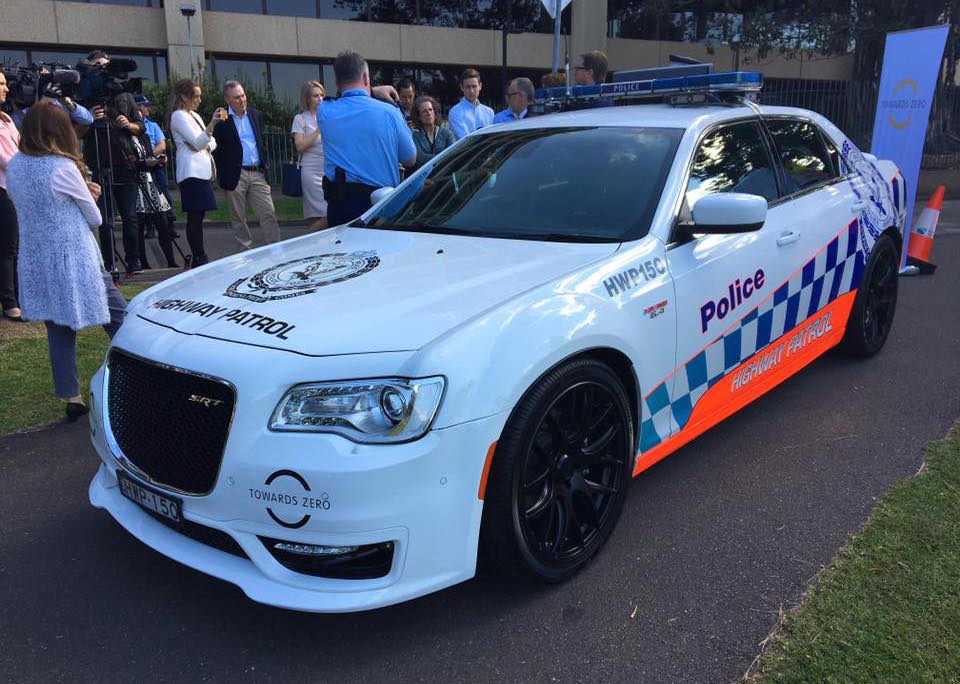 There have been plenty of rumours around suggesting various makes and models to replace the home-grown heroes. Now, it looks like at least one option has been all but confirmed.
Chrysler has been enlisted to help out, with its 300 SRT. At this stage an SRT is being used under trial and to help with community engagement, however, 7NEWS is reporting the NSW Police is planning to adopt the 300 at least for part of its fleet.
The Chrysler 300 SRT is a large muscle sedan with a similar personality as the Holden Commodore SS. Under the bonnet is a 6.4-litre HEMI V8 that thunders out 350kW. As Auto Expert and colleague John Cadogan says in the news report:
"It's a very cool looking car and it goes pretty hard as well, so from that point of view it could be just ideal for the cops."
In a statement NSW Police has said no final decision has been reached in regards to replacing the Falcon and Commodore. A potential problem with the Chrysler is that it too is ageing, having been around in essentially the same form since 2012.
Another potential car on the cards is the upcoming Kia Stinger. It presents a similar size and body style, with rear-wheel drive and a 276kW twin-turbo V6 engine. The Stinger is yet to arrive in Australia, but when it does we suspect the cops will be testing it out too.
NSW Police soon to phase out – in part – the Falcon & Commodore fleet for American muscle cars including Chrysler 300SRT & Ford Mustang, having already purchased Volvo SUV's.

Download the 7 News app: http://yhoo.it/2a8SxYV

#PoliceCars #7News

Posted by 7 News Sydney on Tuesday, 23 May 2017
Photo credit: NSW Police Facebook page