Hyundai will be revealing the highly-anticipated i30 N hot hatch on July 13, the company has confirmed. It will come in as the company's first dedicated performance model and also the first from its N division.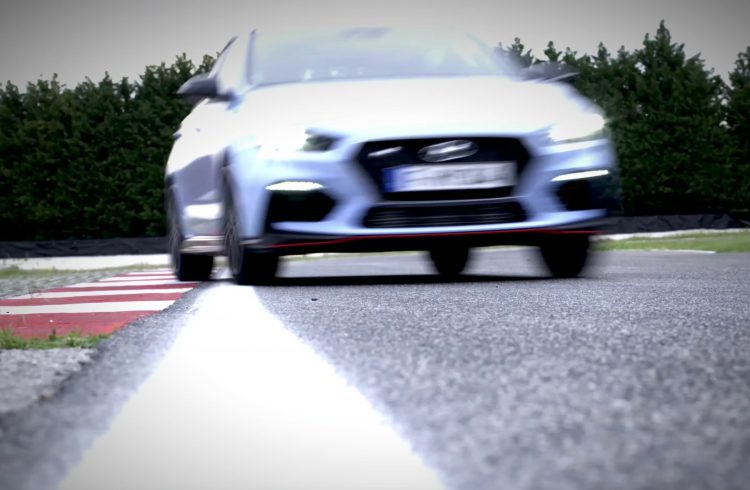 Another teaser video has been released to build some final anticipation, showing some details of the finished production version such as the grille and headlights, and the rear diffuser. There's also some blurry footage of the production model on the track.
The car seen appears to be wearing a sky blue colour, similar to an example shown on the front cover of the latest Wheels magazine. However, it looks like Wheels has created the image digitally, from scratch. The pumped wheel arches don't appear to be quite so wide in the video below, and some of the detail around the front end seems a little different.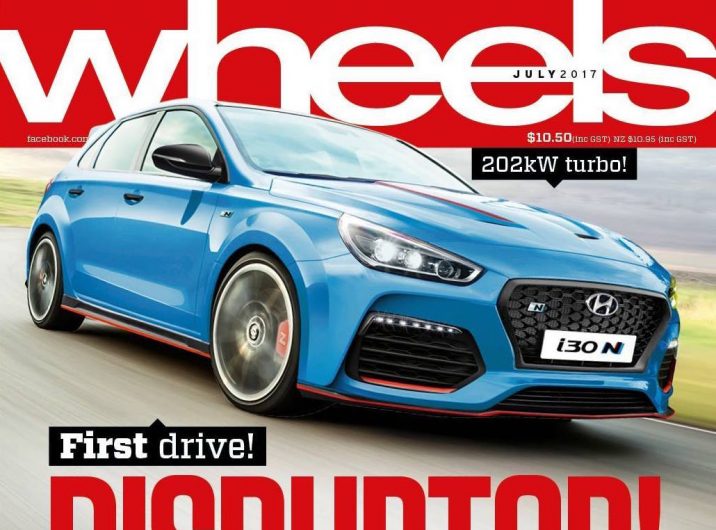 As far as we know the i30 N will be offered in two engine tunes, including one producing 186kW and another developing 205kW. In both cases the power comes from a 2.0-litre turbocharged four-cylinder engine, matched to a six-speed manual transmission with front-wheel drive. The car on the magazine cover could potentially be based on the upper-spec version.
A mechanical limited-slip differential will be offered to help put the power down to the ground, while a bi-modal exhaust is set to help the car sing a rally-like soundtrack. Adjustable dampers and various drive modes are also set to be part of the package.
Check out what will probably be the last teaser below. We've also put together a quick spy video further below showing a prototype tackling the Nurburgring, along with some photos. The spy video was filmed just over a week ago, showing a prototype wearing the full production body albeit covered in disguise.
https://youtu.be/o_da3JsJrqM