An image of the planned Tesla truck has surfaced online, giving providing a first look at the electric carmaker's attempt at the heavy commercial vehicle market.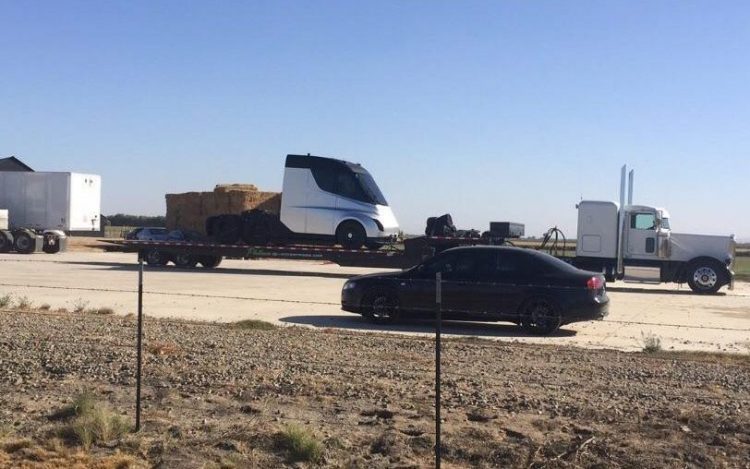 The image, surfacing in a Top10Cars report, shows the truck on the back of a… truck. It's unconfirmed if it is the actual Tesla truck or simply a concept or even fake rendering. It certainly looks futuristic and rather Tesla like.
Company boss Elon Musk has previously said there is an electric truck on the way, saying users will be able to "drive this around like a sports car". With a super-low centre of gravity and a relatively light kerb wight (compared with regular trucks) there could be some truth to this.
This spotting took place in a known testing ground for Tesla. Strangely, the Tesla truck doesn't look like it is getting much testing done sitting on the back of a truck. It could be in the process of being transported or might have just landed there.
It's understood the eventual production version will feature a large quantity of lithium-ion batteries, with a range of around 500km reported. The towing capacity is unknown at this stage, and it's unknown how the towing weight will impact the rated range figures.
In a tweet earlier this year Musk said the Tesla truck would be unveiled in September, which means there is a very good chance this is it. We'll keep you updated with any official details that we hear.