As the dispute between Jeremy Clarkson and the BBC continues, more information regarding the incident has suggested Clarkson reported himself to BBC officials.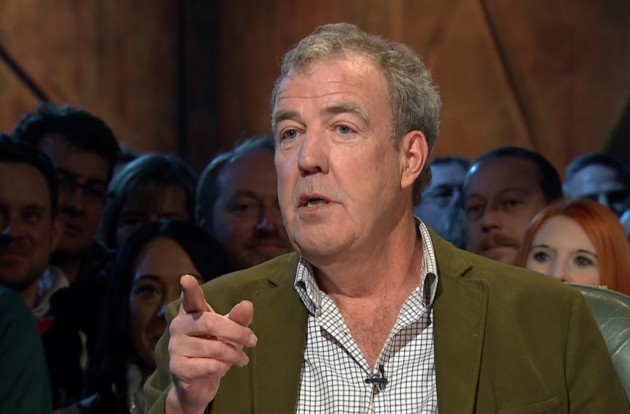 The Independent has reported that Clarkson confronted a Top Gear assistant-producer, 36-year-old Oisin Tymon, after he failed to organise dinner for the presenter and crew while filming in Yorkshire, England. It's understood cold meats were brought out instead of a steak, however, the crew apparently arrived at the Simonstone Hall Hotel at around 10pm and the chef had already finished.
Richard Littlejohn, who is a contributor at the Daily Mail and a close friend of Jeremy Clarkson, spoke about the ordeal in his latest column. He said,
"My understanding is that Tymon hasn't made an official complaint. Clarkson denies punching him, but admits there was 'contact' and has apologised profusely. It's the kind of thing which happens when people are living under pressure in each other's pockets. Dressing room fisticuffs are not unknown among rock stars or on rugby tours. Normally what happens on tour stays on tour."
It is also understood that Clarkson himself was the first to report the incident to Danny Cohen, the director of television at the BBC. Both men have been summoned to a disciplinary hearing, not for the first time in the case of Clarkson.
The two have clashed numerous times in the past, while the BBC has issued the presenter with a final warning following last season's Burma special. Richard Littlejohn also added that the two have clashed horns in the past, and the disciplinary hearing may give the director, Danny Cohen "an irresistible opportunity to dispose of his bête noire once and for all".
Top Gear is one of the BBC's most lucrative programs, with a worldwide audience in the hundreds of millions, and accounting for nearly 10 per cent of the BBC2's profits, bringing in over £100,000,000 last year.