The Porsche Taycan, aka Mission E, has been spotted in prototype form at the Nurburgring, conducting some pretty fast test laps. Spy footage shows the brutal performance that will be on offer for the electric sports sedan.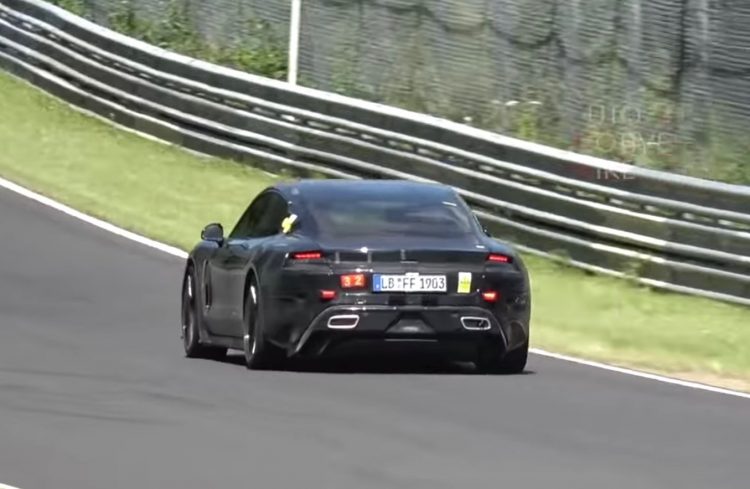 Move over, Tesla Model S P100D, there's a new super-fast, all-electric sports sedan in town. Well, it hasn't arrived yet but it looks like Porsche is getting closer to the pointy end of its on-track testing program for the all-new model.
Porsche confirmed last month that the model will be named the Taycan, which translates to 'lively young horse'. It will be the company's first full electric model, and could pave the way for future performance cars from the brand. Some of the technology is set to be used in other models, including hybrids.
So far Porsche has confirmed the Taycan will offer "over" 440kW of power, and be capable of 0-100km/h in under 3.5 seconds. Unlike Tesla vehicles, Porsche's cleverer electric system is able to retain performance regardless of the battery's charge state. This means you won't need to have a 100 per cent battery to achieve the best times.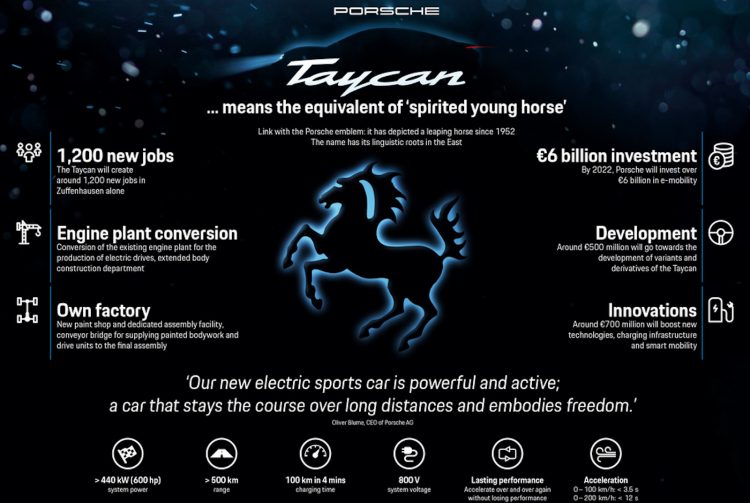 Porsche has also said the model will be capable of recharging 100km in just 4 minutes of charging. A number of different recharge options will be available for buyers, depending on output preferences and so on. The company has said a wireless floor charging option will be available down the track as well, for improved convenience. Fully charged, the Porsche Taycan will offer over 500km of range.
In the spy video below we get to see how the car performs in track conditions. And it looks quick. Silent, but very quick, especially down the track's massive long  straight. The body of the prototype still appears to be made up of plenty of makeshift panels, with lots of sheeting around the front end concealing the headlight and intake designs. Around at the back there's a pair of exhaust pipes, which obviously have no purpose other than to confuse onlookers.
It's understood production of the new model will commence late this year at a revamped production facility near the company headquarters in Stuttgart. A full reveal is tipped to take place at the 2019 Geneva Motor Show in March.