Nissan has finally revealed the completed Nissan Juke-R concept project, with various images showing inside and out. The concept is road legal and only two have been built.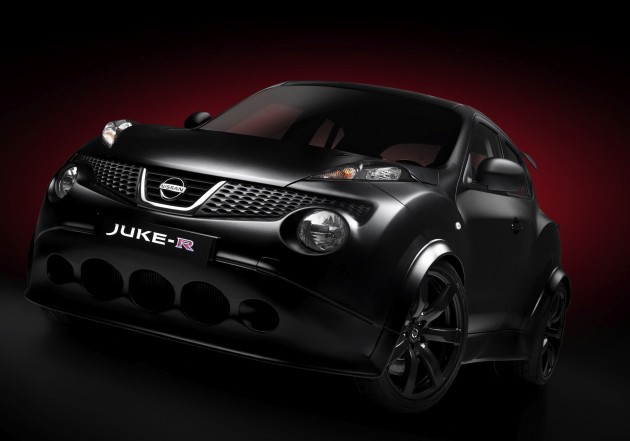 Nissan shows no sign that the Nissan Juke-R will go into any sort of production, however, the company will begin testing of the two prototypes (left and right-hand drive) on a track later this month. Why the testing is being undertaken is unclear, but it does suggest Nissan is measuring up the Nissan Juke's potential for a possible sports version in the future.
In concept form, the Nissan Juke-R features the complete running gear from a current shape Nissan GT-R. This includes a 3.8-litre twin-turbo V6 developing 480hp (358kW). Specific accelerations figures are yet to be tested.
The body of the Nissan Juke-R concept has been created to suit the personality of the powertrain. There's a new front bumper bar featuring large air intakes for the engine and intercooler, and a new bonnet also with venting.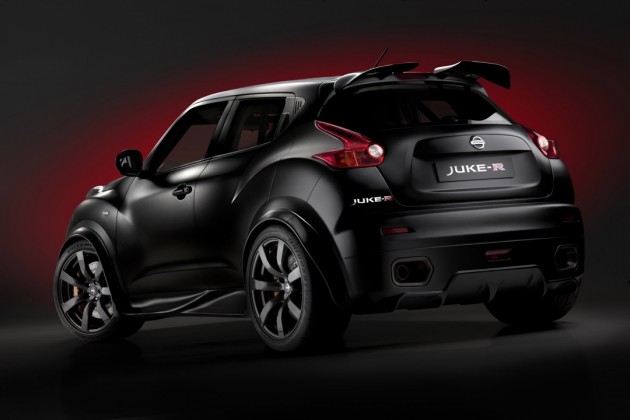 At the back there's a chunky diffuser with a revised rear bumper bar to blend into the new bulging rear guards. The wheel arches are also pumped to provide extra clearance for the uprated tyre and wheel package, including dark 20-inch RAYS forged alloy wheels.
Inside, it's equally modified, featuring bucket seats and harnesses, a comprehensive roll cage system and a revised dash design incorporating a seven-inch LCD interface. There's also a GT-R steering wheel and pedals.
We look forward to providing any updates and videos of the Juke-R undergoing testing. It certainly looks like it'll be a cracker of an SUV out on the track.