Tesla will announce the version 7.0 update for the Model S and Model X range tomorrow, with a number of advanced upgrades expected.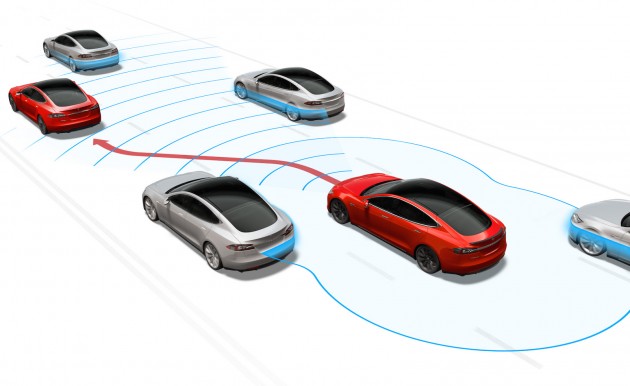 Company CEO Elon Musk turned to his Twitter account to announce the news, confirming "Auto Pilot" will be part of the software update. Autopilot will provide completely autonomous parking capability, although the driver will still need to be in the car.
Musk commented to another Twitter user suggesting version 7.1 will allow drivers to exit the vehicle while the car parks itself. He says the main user interface will also be updated with the next 7.1 package.
The 7.0 update will be a worldwide rollout and not one initially for the US market as previously arranged. It's expected to bring a number of other software changes to the interface.
In related news, Elon Musk confirmed the Model X prices are just US$5000 above the Model S sedan. In Australia the Model S starts from around AU$120,000, with local Model X prices yet to be confirmed. Musk said an entry-level version of the X is on the way as well, likely bringing the price down further.
Tesla will be announcing the update via a press conference tomorrow, at 1pm San Francisco time. Stay tuned for all the details.