The on-again/off-again future Mazda rotary sports car could be back on the agenda, with a report out of Europe confirming a concept version will be unveiled at the Tokyo motor show in October.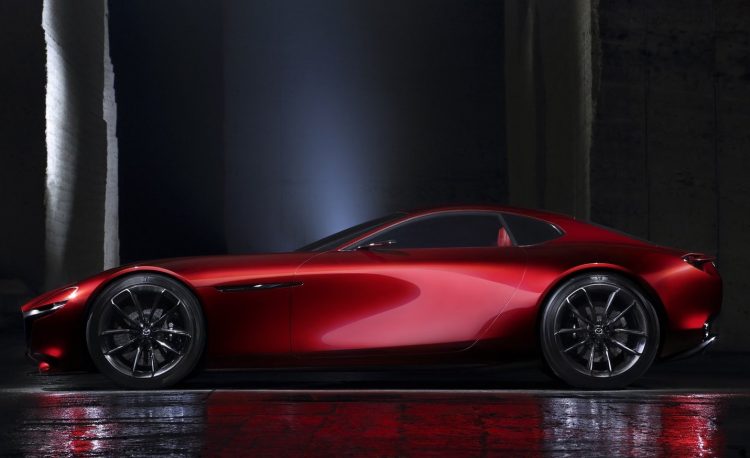 Mazda has previously shown its potential intensions for the future of a rotary sports car with the Mazda RX Vision concept, unveiled in 2015 (pictured). However, a new version of the concept will be revealed next month, according to a recent Auto Express report.
The report says Mazda is working on a new rotary engine for the sports car, but over the past couple of years executives at the company have been skeptical of a business case for a production model. Speaking with the publication, Mazda vice president for R&D in Europe, Matsuhiro Tanaka, said:
"With the Tokyo Motor Show we will be introducing a new design concept – you can think of it as an evolution of theme of the RX Vision. When we introduce a concept our intention from the engineering and design community is to make it a reality."
It's understood a small team of engineers at Mazda are pushing hard to make the concept a reality in the future. And of course the millions of rotary car fans around the world are right behind them, hoping that some day a new RE Mazda will hit the market.
The last rotary-powered vehicle Mazda sold was the RX-8, which went out of production in 2012. It featured a naturally aspirated twin-rotor engine producing a decent 170kW. With a tare weight of 1340kg, the 0-100km/h sprint could be handled in a respectable 6.2 seconds.
Details regarding a new engine are still quite hazy. However, electric assistance is believed to be on the cards, although Mazda engineers are apparently trying to avoid this if possible to keep traditional rotary fans happy. We'll have to wait until the Tokyo show to learn more. It starts on October 27.