Even though the new 2012 BMW 3 Series has only just being unveiled, and not set to hit the market until next year, a complete drive impression review has already been posted up on Youtube.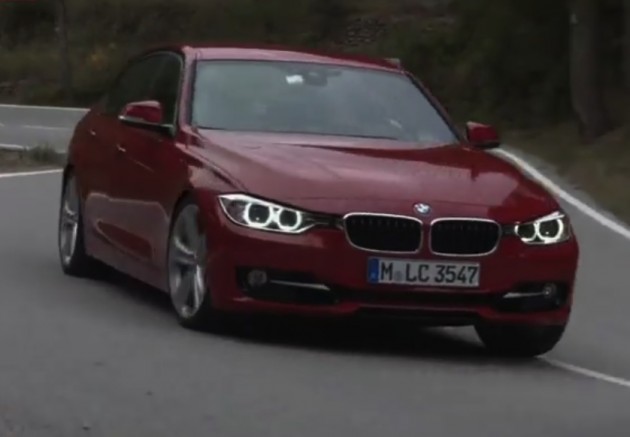 The lucky guys from Autocar were able to get their hands on a 2012 BMW 328i Sport and give it the once over on some nice bits of twisty road in Europe. As expected, the new generation 3 Series seems like a winner of a car already.
Autocar gives pretty much every element of the new model lots of praise. The steering and handling seems to be top-notch, while the performance is also said to be very good, but perhaps the best part, according to the review, is the fuel consumption.
The car tested (BMW 328i) gets BMW's new 2.0-litre N20 TwinPower turbocharged four-cylinder engine developing 180kW of power and 350Nm of torque. It's able to do 0-100km/h in 5.9 seconds, but, it also offers an average fuel consumption of just 6.4L/100km.
Click play on the video below to see the full review, and head over to the original 2012 BMW 3 Series unveiled report for more details on the upcoming model variants.
The 2012 BMW 3 Series will go on sale in Australia during the start of the second quarter of 2012. Pricing is yet to be finalised.