Audi has released some teaser images of the all-new 2017 A5 coupe ahead of its public reveal in June, showing nothing more than a heavily camouflaged prototype.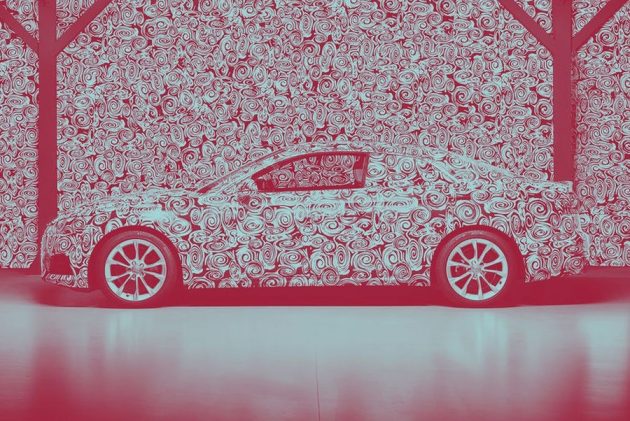 This is going to be the second generation A5, following its initial release way back in 2007. For the new model there's going to be a fresh platform. It, among other things, will help bring some weight reduction to the grand touring machine and improve driving feel.
Specifically, the next-gen A5 will ride on Volkswagen Group's MLB Evo platform which will also underpin the next-gen Q5 SUV, going into production later this year. The platform will facilitate a larger footprint, bringing more cabin space and more dynamic proportions.
Not much is revealed in the teaser images in terms of the design. Audi has opted to show only some poor-quality images of what we usually regard as a prototype, with its camouflage paint pattern.
It does appear to feature a lifted waistline compared with the current model, with a lower profile glasshouse area. The front end actually looks rounder, although, we're sure it will showcase the company's latest sharp front grille in hexagonal shape, with sophisticated details down below.
Power choices are said to mimic those in the latest A4, which means we'll likely see a range of 2.0-litre turbocharged units of four-cylinder variety, in petrol and diesel form, as well as a range-topping 3.0-litre V6 in turbo-petrol and turbo-diesel form.
At the very top of the range will be the S5 and RS 5. These are set to come with a 3.0-litre turbo V6, with the latter potentially adopting electronic turbo technology. The current S4 model produces 260kW, as a guide, while the next-gen RS 4 and RS 5 could develop upwards of 350kW and shiploads of torque.
A full reveal for the 2017 A5 has be confirmed for June 2 at the company's headquarters in Ingolstadt, Germany.