A special Audi concept, called the Prologue piloted driving show car, has been revealed at the Consumer Electronics Show (CES) in Las Vegas. It previews future autonomous driving capabilities and a wide range of advanced tech.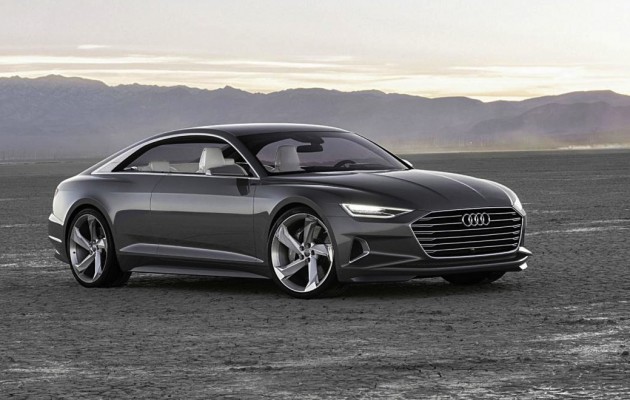 Using a laser scanner, a number of video cameras, and ultrasound sensors front and rear, the car is able to drive all by itself. It is all controlled by a computer called the zFAS (zentrales Fahrerassistenzsteuergerät), which can determine driving controls based on information from the sensors.
The clever coupe is fully connected too, allowing the user to start the car remotely via a smart watch, and even check real-time vehicle information. It features on-board connections to Apple Car Play and Google Android Auto services as well.
Despite showcasing clever gadgets that more or less take away the element of driving, the car itself previews a possible A9 grand coupe model of the future.
Audi says it is shorter and lower than the current A8 sedan, measuring 5.1 metres in length, 1.95 metres in width, and standing just 1.39 metres tall. These measurements make it 131mm longer, 39mm wider, and 30mm lower than the current A7 Sportback (four-door coupe).
Performance car fans will be interested to see what's under the bonnet. There lies a complex 4.0-litre twin-turbo V8 producing 445kW and 700Nm, matched up to a hybrid 2.6kWh electric system boosting overall output to 505kW and 950Nm.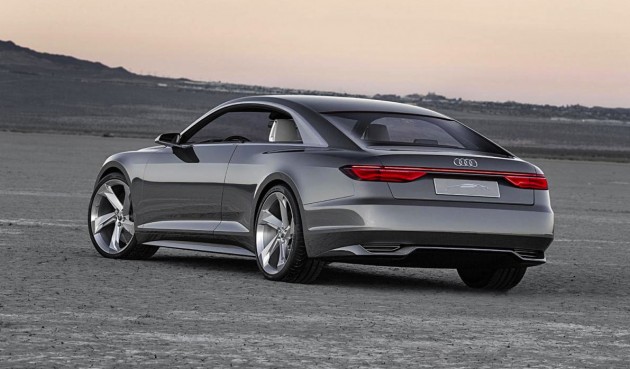 On the tarmac it's able to scamper off from 0-100km/h in just 3.5 seconds. Even so, the fuel economy is exceptional for the level of performance, offering a combined cycle consumption of just 7.9L/100km.
There are no known plans for this stunning machine to go into production at this stage, however, a lot of inspiration is likely to be drawn from it for future Audi production cars. We can't wait. Check out the video below for an overview of how it works.