Images of the much-rumoured Porsche 911 R have surfaced online, finally confirming such a model is on the way. It's set to debut at the Geneva show tomorrow.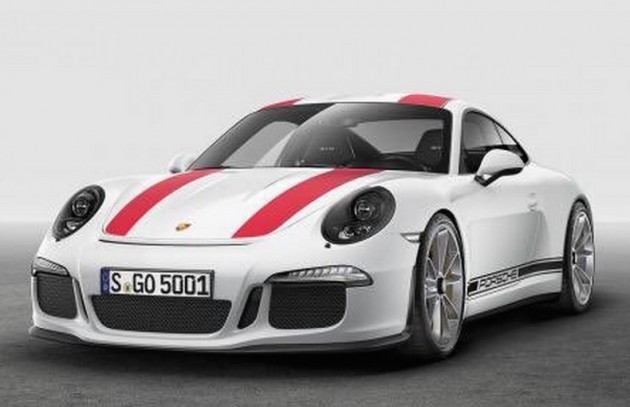 This is the first real look we've had of the anticipated new model, thanks to Dutch website vierenzestig, and it's exactly as we all pictured it. It's a lightweight, bare-bones 911, slightly more civilised than the hardcore GT3.
You might notice the centre-lock wheels taken from the GT3, and most of the body in fact is very similar to the GT3. Even the lower skirting around the front end and the rear replicates the road racer. However, there is no rear wing.
According to reports the 911 R is powered by the 4.0-litre naturally aspired flat-six engine taken from the GT3 RS. This is the higher output unit, kicking out 368kW. Unlike the GT3 and RS, the 911 R is set to come with a manual transmission only with rear-wheel drive.
Performance figures haven't been confirmed yet but we can expect it to cover 0-100km/h in under 4.0 seconds, and offer a top speed of over 300km/h. The model might even trump the regular GT3 in some areas thanks to its lightness and sleeker aerodynamics.
As for the interior, it's all about the essentials and that's it. The seats are a throwback to the traditional tartan, while the dash and centre console offers and clean and clutter-free layout with a touch-screen interface.
The 911 R is likely to be one of the last naturally aspirated 911 models to be released, with the wave of new-generation downsized turbocharged units set to take over soon. As such, only 500 are apparently being made.
Stay tuned for the full unveiling, coming in the next 24 hours.