The Subaru BRZ tS STI has been revealed in Japan after being previewed earlier this week. It sports a number of styling and handling tweaks to give the popular coupe a clear track-ready character.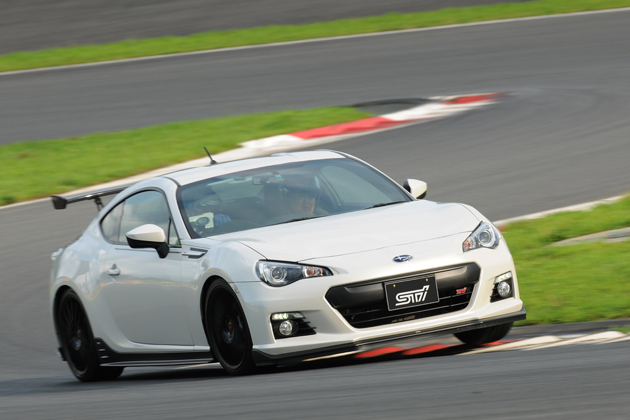 Disappointingly for a lot of fans, we're sure, the BRZ STI doesn't feature a tuned turbocharged engine. Nor does it showcase any sort of engine tweaks. Instead, this is more about handling.
Subaru is yet to release the full official details, however, sources, including autoc-one.jp, that have reported back from the Fuji Speedway in Japan where the car made its debut say the model appears to be ready for production.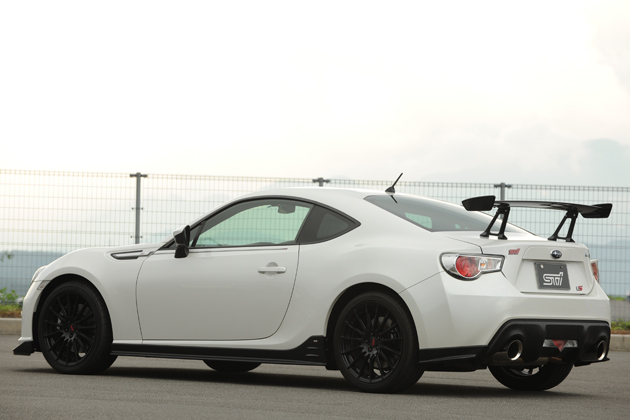 So, what is it exactly? The BRZ tS STI is like an option trim line package for the BRZ. It uses parts developed by STI but, crucially, it is not said to be a dedicated STI model.
Parts include new Bilstein suspension, six-piston Brembo brakes, and a whole host of aerodynamic enhancements.
Obvious external add-ons include a huge carbon fibre rear wing, a low front splitter, side skirts, black STI alloy wheels, and some new grilles. It's understood a 'GT' pack will also be on the way adding Recaro bucket seats.
Official details on production and potential market arrivals are yet to be announced. There is speak of around 500 making production though. We'll keep this story updated when we hear more.