Ford has confirmed it is going to launch an all-new Ford GT supercar, showcasing its latest advances in aerodynamics, lightweight materials, and EcoBoost efficiency.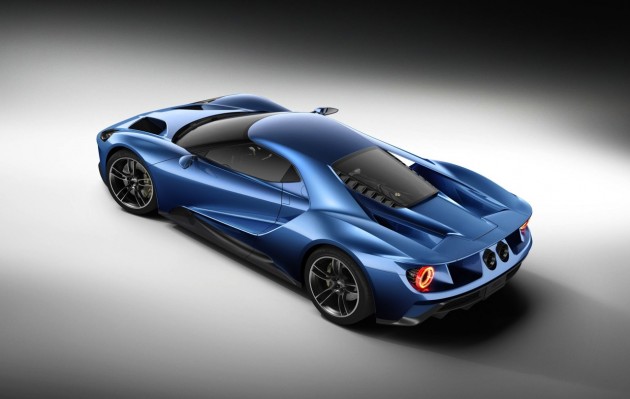 The supercar will go into production next year boasting the most powerful production EcoBoost engine Ford has ever made. It consists of a 3.5-litre twin-turbo V6 producing over 450kW, hitched up to a seven-speed dual-clutch transaxle transmission.
Helping with performance and economy, the 2016 GT will come with a carbon fibre passenger cell and aluminium front and rear sub-frames. There's also carbon fibre panels and various carbon components. All of this, according to Ford, results in optimised acceleration, handling, braking, safety, and efficiency; an insight into what's to come in the future from Ford.
In terms of design, you can see the heritage in these preview sketches. Up front is a low nose blending into a narrow-profile canopy and glasshouse area. In the middle are a set of up-swinging doors, while at the back is a swooping set of C-pillars that encompass the engine compartment.
It's all been designed to reduce drag while providing active downforce for improved grip. Raj Nair, Ford group vice president of global product development, spoke about the stunning model, saying,
"The GT is the ultimate execution of an enthusiast supercar. GT includes innovations and technologies that can be applied broadly across Ford's future product portfolio – another proof point that Ford continues raising the performance bar while ultimately improving vehicles for all of our customers."
Other highlights include unique 20-inch alloy wheels wrapped in Michelin Pilot Super Sport Cup 2 tyres, active racing suspension comprising of torsion bar and pushrod layouts with adjustable ride height, and a set of carbon ceramic brakes at all corners.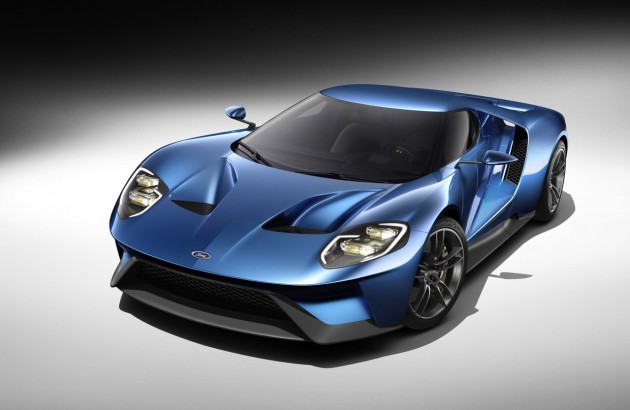 Ford plans to introduce 12 new performance vehicles over the next five years, including the new Focus RS, F-150 Raptor in the US, the Shelby GT350, and the GT350R. The GT will be built in limited numbers. It's unknown at this stage if it will be made in right-hand drive. Let's keep our fingers crossed.