Subaru has released more details of the rear-wheel drive Subaru BRZ at the 2011 IAA Frankfurt Motor Show.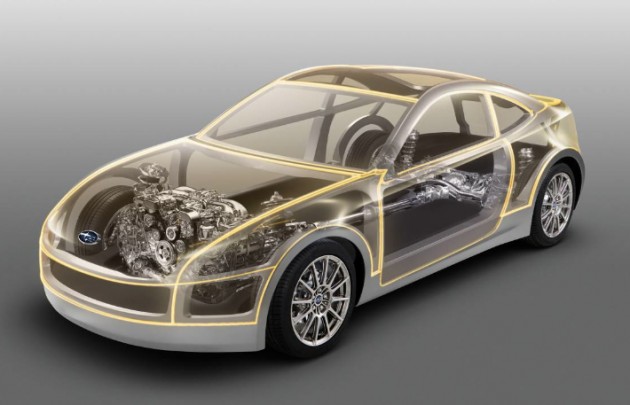 The BRZ is described by Subaru as a "pure handling delight", and other than the upcoming sister car, the Toyota FT-86, the Subaru BRZ will be the only mainstream front-engine, rear-wheel drive sports car in the world featuring a boxer engine.
Fuji Heavy Industries, owners of Subaru, has an example of the BRZ skeleton on display at the Frankfurt show, showcasing the BRZ's drivetrain and engine through a transparent shell – though we really wished Subaru would just show us the car already.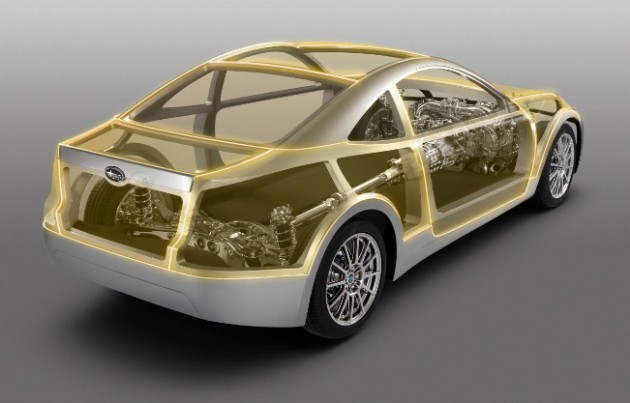 The BRZ Prologue (along with the upcoming Toyota FT-86) uses a new FA Boxer engine that has been designed specifically for the platform.
The choice of engine was simple for Subaru; not only are they the boxer engine experts, but its horizontal layout allows the BRZ to achieve a very low centre of gravity, thus accommodating excellent driving dynamics and handling, as well as high speed stability.
Subaru engineers have also managed to mount the engine well down in the engine bay, and around 120mm lower and 240mm closer to the centre of the car than other Subaru models.
The BRZ Prologue will feature front strut suspension and double wishbone rear, as well as featuring short front and rear overhangs for greater handling response.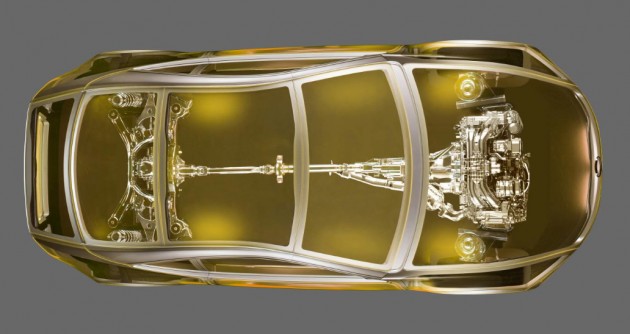 Subaru has said production of the Subaru BRZ will commence during the first half of 2012.
Subaru Australia is yet to come to a definite agreement on whether the BRZ will make it to Australian shores, although the chances are said to be quite high. A final decision will be made by the end of the year.
BRZ Prologue dimensions and confirmed details:
Length: 4200mm
Width: 1770mm
Height: 1270mm
Wheelbase: 2570mm
Engine: Subaru 2.0-litre naturally aspirated four-cylinder horizontally-opposed FA Boxer engine
Tyre size: 215/45R17