Hyundai's luxury Genesis arm and its N performance division could be joining forces in the not-too-distant future to create 'N' branded versions of Genesis vehicles, in a similar way Nissan's Infiniti brand is using Red Sport to label its spicy variants.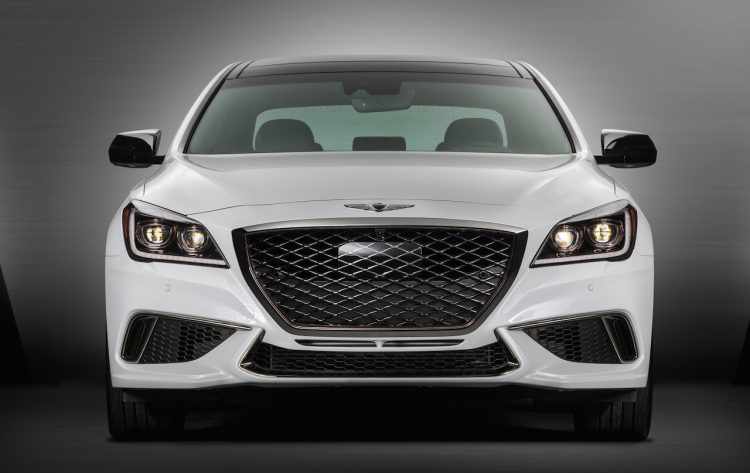 After the Genesis line of SUVs are expected to launch through next year, work is believed to commence on sporty versions of the sedans.
At this stage, SUVs are apparently excluded from the N-performance treatment, instead concentrated on G70, G80 and potentially G90 sedans to give them an alternative to Audi's S-line sedans, BMW's M Performance cars and Mercedes's AMG.
The most logical first candidate would be the upcoming C-Class-rivalling Genesis G70, which is set to receive a twin-turbo 3.3-litre V6 with 270kW and 510Nm taken from the G80 Sport (pictured). Overseas, the G80 is available with a 310kW 5.0-litre V8 so the company has a solid repetoire of engines to tune.
Given that Genesis is still in the process of establishing its brand as a credible luxury alternative, it could be well over 18 months before we see an N-branded luxury model.
Before then, the G70 will launch locally in 2017, as well as the re-branded G80 which is essentially the new version of the current Hyundai Genesis sold in Australia. An SUV is set to launch internationally but may not make it here until the following year. The G90 S-Class and 7 Series competitor is not on the table for Australia at this point.