In the lead up to the public unveiling of the production version of the SSC Tuatara, the American company has released some tasty teaser images of the supercar's awesome engine.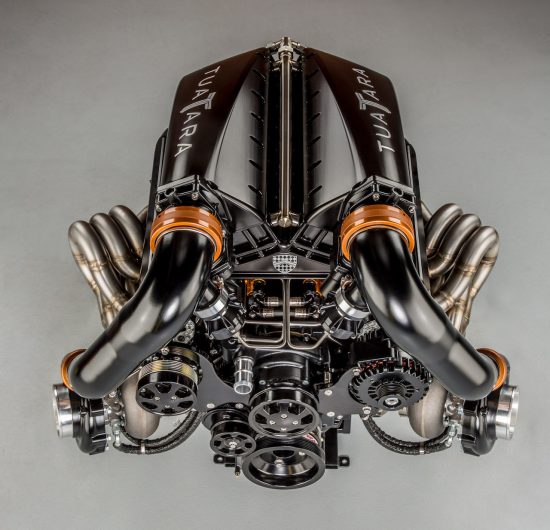 Specifications are yet to be confirmed, however, it's clear to see the new unit will consist of a twin-turbo V8 that uses an impressive twin-chamber intake plenum setup with twin throttle bodies. There's also a complex exhaust manifold made from what looks to be titanium, with external wastegates and huge turbos.
In concept form the Tuatara (below) apparently featured a 7.0-litre twin-turbo V8 that produced 1000kW-plus. It's unknown what the unit will be connected up to but speculations suggest a seven-speed manual or sequential automatic, with rear-wheel drive.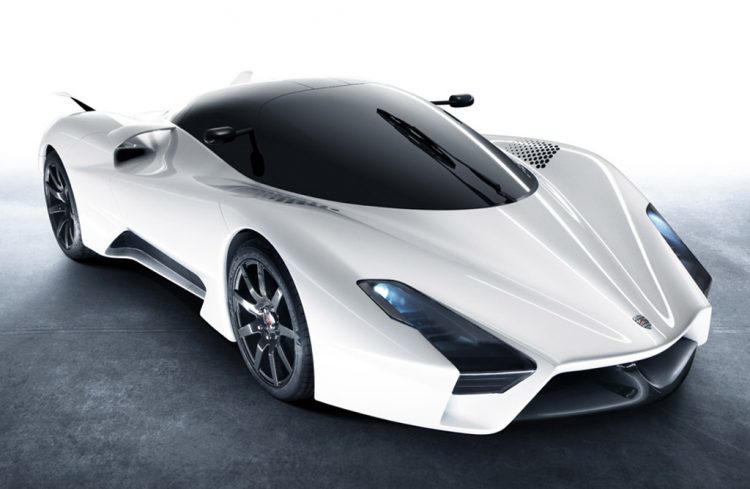 At the time the concept had a projected top speed of 443km/h. Part of the extreme speed is set to come thanks to a lightweight structure, potentially incorporating a carbon fibre body and chassis, and even carbon fibre wheels. Some crash zone areas are said to include aluminium.
The Tuatara, named after a New Zealand lizard which has been found to have the fastest-growing DNA of any living thing, has the potential to take down the production car top speed world record. At the moment the record is in the hands of Koenigsegg, which set a blistering speed of 447km/h in its Regara RS. In a recent statement SSC said:
"With specific details to be revealed at Pebble Beach 2018, the Tuatara will not only surpass the expectations set by earlier announcements, but also outperform other hypercars competing for top speed and all-around performance."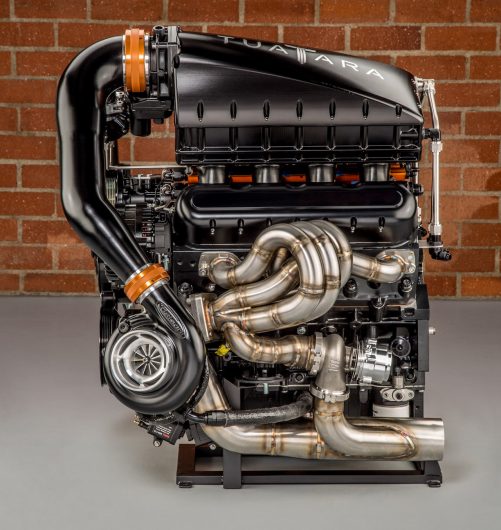 The key part of that statement is that the Tuatara will be able to "outperform other hypercars" that compete for top speed. Also, the part that says the engine has exceeded SSC's own expectations, which suggest it might produce well over 1000kW compared with the concept pitch.
All will be revealed during the Monterey Car Week in California, running from August 22 to 26. Production details will be released during the Concours d'Elegance event at Pebble Beach on August 26. Stay tuned.