It's been confirmed, the McLaren Speedtail will be unveiled online on October 26. This will be shortly after a private showing for the 106 clients who have placed an order.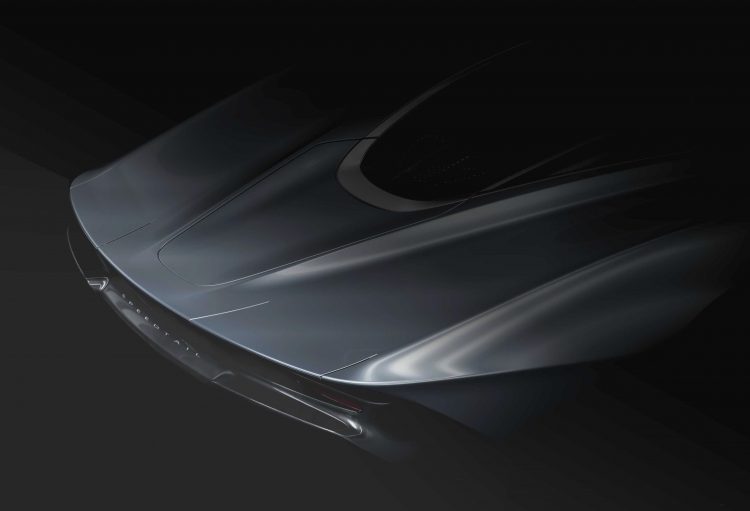 So far we know the McLaren Speedtail will be the company's first "hyper-GT' car, codenamed BP23, and it will feature a central driver's seat just like the McLaren F1 of the 1990s. Although it will have a top speed of 'more than 391km/h', the same suggests it will offer a degree of grand touring comfort and practicality as well.
That precise speed is a key figure, too. Fans might recognise it as the top speed of the McLaren F1. With the Speedtail set to exceed that, it will come in as the fastest road-going McLaren ever made, sitting at the top of the Ultimate Series tree.
Propulsion will come in the form of a petrol-electric hybrid system developing "more than 1000PS" (metric hp), McLaren says. That's 736kW-plus, making it more powerful than the McLaren P1 which offered 673kW. The Speedtail is expected to switch from the 3.8-litre twin-turbo V8 seen in the P1, and instead adopt the newer 4.0-litre version which is seen in the 720S.
Helping with sheer speed, the McLaren Speedtail is set to showcase an elegant yet aggressive, streamlined exterior design. This teaser image handed out today doesn't reveal much but you can start to imagine just how low profile it will be. It appears to show a very pointed rear end, which will be ideal for high speed aerodynamics.
Just 106 examples will be made and these were already sold out before an allocation was even decided on the project back in 2016. Prices started at £1.75. Each example will be tailored through the McLaren Special Operations division to ensure utter exclusivity for each vehicle. Production is scheduled to begin at the end of next year.