Now this is what we call a cool find. It's an original 1977 Nissan Patrol LG 60 that has undergone a full "nut and bolt" restoration to bring it back to like-new condition.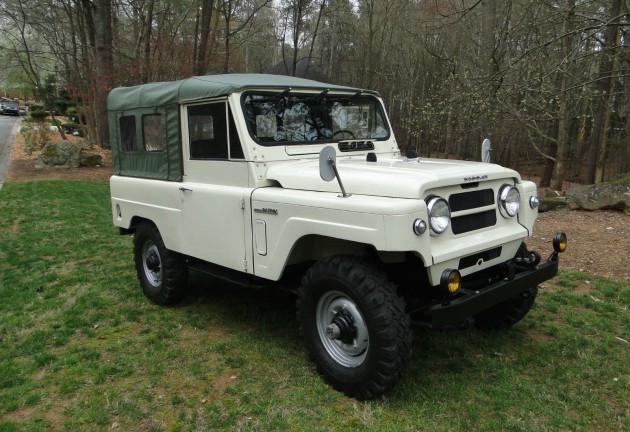 Okay, so it's no performance car. But here at PerformanceDrive we're not just about performance cars. It's the passion, enthusiasm, and appreciation for cars that we celebrate. And it terms of appreciation, the owner of this Patrol certainly deserves respect for the work they have done.
The SUV was up for sale on eBay in the USA but bidding has since (at the time of writing) ended. It looks like the reserve wasn't met, and the highest bid was US$31,100. It's a pity really as it looks like it would be the ideal collector's item with a value that will only go up in the years to come.
According to the eBay ad, the vehicle has been in the same family since new. The body and chassis have been separated for a complete respray and rebuild, including replacing every rubber and bush. The owner made sure not to paint the bolts and nuts which were either thoroughly cleaned or replaced with new ones.
Now it sits in the original colour, although freshly sprayed, and the panel work is said to be in arrow-straight condition. Even the soft-top roof has been meticulously refurbished with restored fabric and the original tubing. All of the instruments and electronics were rebuilt in the process as well to make sure everything works as it should.
In the engine bay sits a rebuilt 4.0-litre petrol six-cylinder engine. In standard form, the overhead valve, push-rod engine produced 107kW. It doesn't sound like much now but in its day 107kW was reasonable.
Head over to the eBay listing for more info. It makes us want to go out a buy a standard car now just to keep in the garage for 40 years.