Although it's not really our thing, the ultra fuel-efficient vehicle, Nissan Australia has announced the all-electric Nissan LEAF will kick off at $51,500 when it launches in June. It will be the second fully electric vehicle to go on sale in the country, behind the Mitsubishi i-MiEV.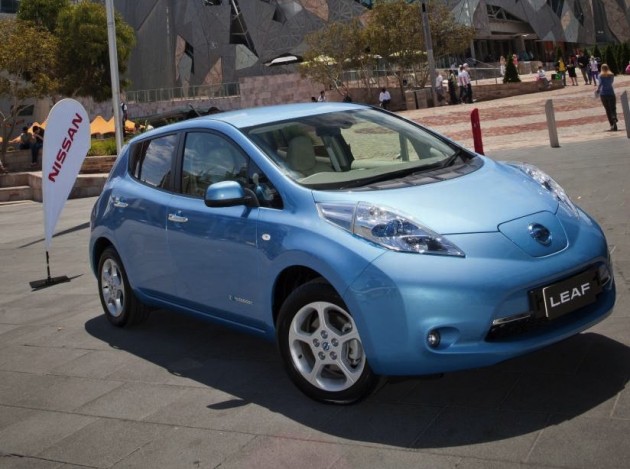 It doesn't come with a 400kW motor, or performance lowered suspension, however, the Nissan LEAF is an interesting vehicle, and a very significant one for our market. It will prove EV technology is here and available in a normal run-of-the-mil hatch back.
Unlike the i-MiEV, which is quite a small vehicle (but one that was developed and introduced well over a year ago), the Nissan LEAF is a full-size small hatch with respectable boot space and seating for five.
Entering the market at $51,500 will be one of the main chin-strokers though, as it's a fair markup compared with other conventional (petrol and diesel) hatch back models. It hasn't stopped customers buying them in various regions around the world, with over 20,000 sales already made in its first year on the market.
Nissan Australia CEO Dan Thompson recently said that the local company expects meaningful sales from the LEAF as well. He said, "We see LEAF not only as a brand mobiliser but very much an integral part of our passenger car range".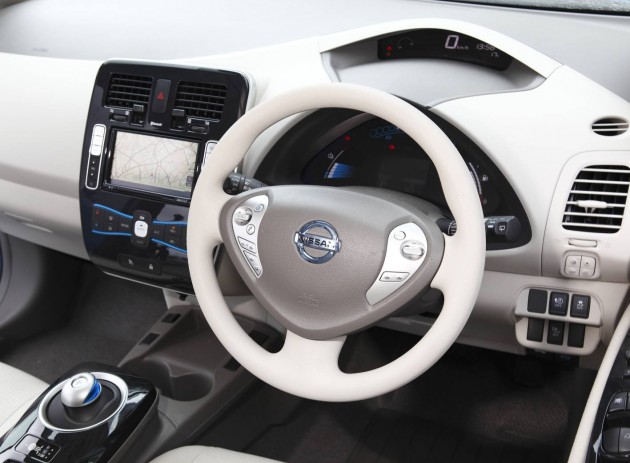 So what are you getting exactly? To start with, you're getting quite an advanced technology-filled interior, featuring a comprehensive media infotainment console in the dash. This tells you everything from how much juice you have left, how many kilometres you can expect, and also media compatibility functions.
Under the bonnet you're getting a completely electric powertrain, one that can only be recharged by plugging it into a wall socket; there's no hybrid trickery. The motor consists of a 24kWh lithium-ion battery which produces 80kW of power and 280Nm of torque to the front wheels.
Nissan says the system is capable of getting you around for about 170km before it runs out of electricity. Recharge times are then in the 6-8-hour range. The EPA has rated the LEAF in terms of its fuel efficiency (equivalent), giving it a combined rating of just 2.37L/100km.
Further details on options, such as the rear spoiler-mounted solar panel, and other specifications are expected to be released closer to its launch in June. PerformanceDrive hopes to provide a full review at around that time as well.
It's worth noting that the LEAF recently picked up the World Car of the Year, European Car of the Year and Japanese Car of the Year awards.